Valentin Giraud-Moine Retires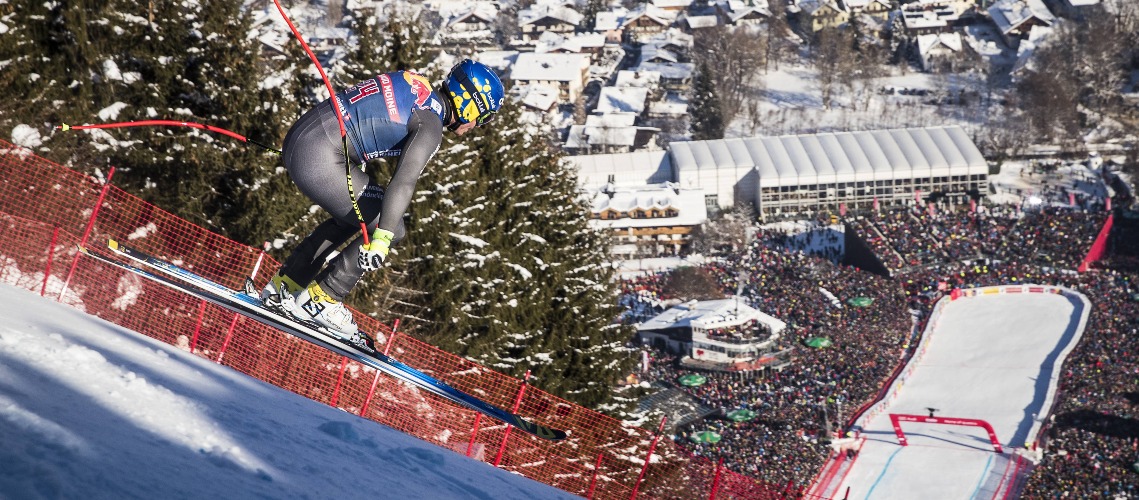 After more than 65 World Cup starts and a bronze medal in 2013 in the downhill at the Junior World Championships and 2 World Cup podiums, Valentin Giraud-Moine (FRA) has decided, after more than 13 years in the French Alpine Ski Team, to hang up his skis.
He was seriously injured during the Garmisch-Partenkirchen downhill in January 2017. After dislocating both knees, he began a long period of rehabilitation. Despite a complicated return to the World Cup, he managed to win the Final European Cup Downhill ranking in 2020. He finished 14th in the Val d'Isère downhill last December before deciding to hang up his skis.
Born in Gap, Hautes-Alpes, Giraud Moine made his World Cup debut in November 2013 in the downhill in Lake Louise, Canada. His first podium was in downhill in March 2016 at Kvitfjell, Norway.
The President of the French Ski Federation, Anne-Chantal Pigelet Grevy, the National Technical Director, Fabien Saguez, as well as all the sports and administrative staff of the Federation would like to thank Valentin for his career as a high-level athlete and for the spirit and tenacity he has shown throughout these years.
Share This Article