Nauders Opens Brand New Kids Bike Park, Kids Loop & New Goldwasser Adventure World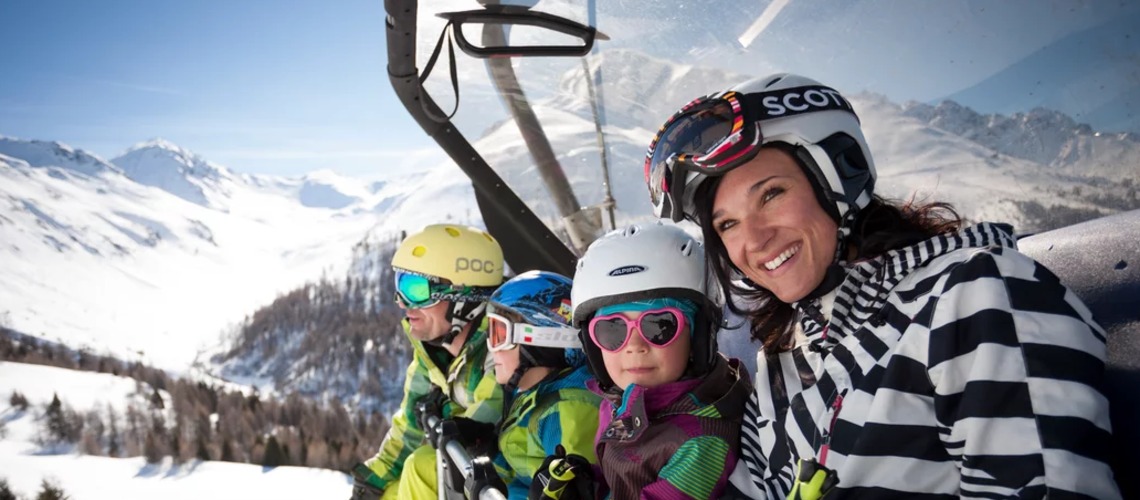 Nauders opens brand new kids bike park, kids loop & new goldwasser adventure world
In addition to the Goldwasser adventure world at Bergkastel with a large play lake, giant sandpit, air trampoline, water games and much more, the kids bike park is also waiting for guests this summer.
Goldwasser New
The Nauderer Bergbahnen went to great lengths to redesign the Goldwasser Neu adventure world - and have stayed true to their line: the entire park is made of natural materials. The adventure world fits in harmoniously with the surrounding nature and enables children aged 3 to 14 to experience water in a playful way. Even the little ones can easily take part in the family outing. Only the ride with the mountain railway is chargeable. All attractions in the Goldwasser Neu adventure world can be used free of charge.
lready opened

currently under construction

Games lake
Double swing
Nest swing
Tree carousel
Seesaw animals
Zip line
Giant sandpit
Sand dredger
Air trampoline
Double raft system with jetties
Spielhüttendorf (footbridge)
Water features
Panning for gold
New terrace umbrella bar
Relax area
Kidspark (conveyor belt) trails
Kidsloop

pirate ship
labyrinth
Skill Parcors
Barefoot path
Bowling alley
Huge memory
tree house
water wheel
Kids bike park and kids loop, easy kids bike trails for beginners on the Bergkastel
The 4 newly created trails of the Kidspark are only 50 meters away from the Goldwasser Neu adventure world. They can be easily reached with a conveyor belt and are suitable for all newcomers to the mountains. On this occasion, you can also take a detour to the also new Kidsloop.
If you and your family are looking for a more demanding challenge, they recommend the Zirmtrail. It is one of the easiest trails in the Alps and offers an unforgettable experience of nature. Take the Zirmbahn from Bergkastel to an altitude of 2,550 meters and start the 6-kilometer journey. During the entire journey you always have Nauders in view and at the same time you can admire the 3000m peaks in the neighboring countries of Switzerland and Italy. The Zirmbahn is in operation in summer from about mid-June to mid-September.
Share This Article