Val Surses: Auction For Exclusive Use Of Savognin And Bivio Ski Areas For One Day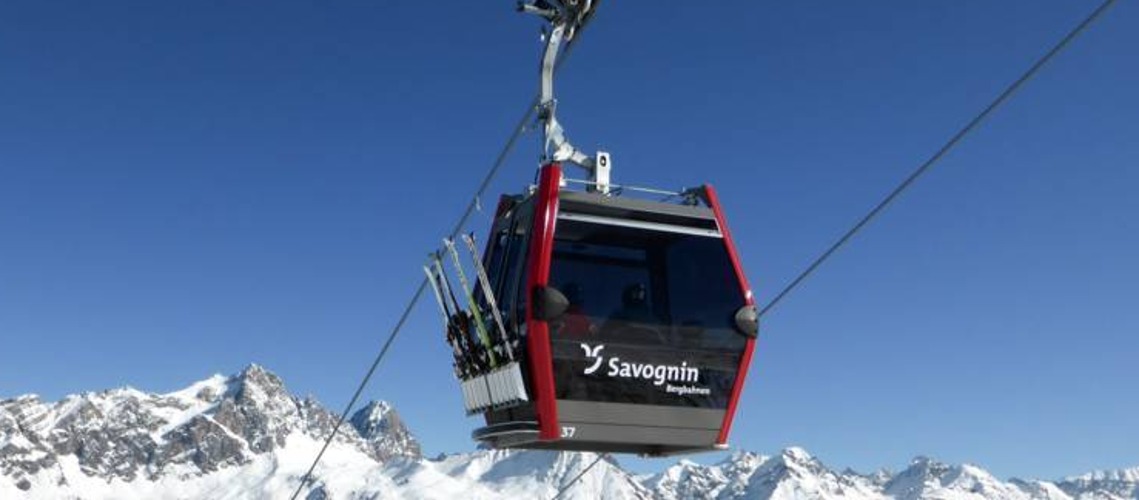 Natural mountain winter very personal: Savognin and Bivio, the two ski areas in Val Surses, are starting the winter season 2021/22 with a special start and are auctioning their ski areas. The highest bidder can enjoy a full day of fun on the slopes undisturbed - and bring up to 200 friends with them in Bivio, and up to 500 in Savognin. Part of the proceeds go to the Scalottas Foundation.
The two ski areas in Val Surses, Savognin and Bivio, go to the highest bidders - at least for one day. Both ski areas can be auctioned on December 17, 2021. A group of winter sports enthusiasts can have the slopes to themselves for a day in Savognin and Bivio. Bids can be submitted from November 15, 2021 to December 5, 2021 at
https://verstieg.valsurses.ch .
Nature and mountain experience included
Natural and legal persons who would like to enjoy the slopes of Val Surses for a day with friends, family, company or club can bid. The intact nature, the beautiful mountains, the picturesque villages - all of this is included in Val Surses. With the auction, the two ski areas want to show that every guest has the opportunity to immerse themselves in a very personal winter world - because even on normal days there is less density stress in both areas than in other ski areas. That means more free travel, more slopes, more winter fun.
Part of the proceeds will go to the Scalottas Foundation
The running costs will be covered with the proceeds from the auction. Regardless of the auction price, 10% of the proceeds go to the Scalottas Foundation in Scharans GR, which supports children and adults with disabilities. Tourismus Savognin Bivio Albula AG has had a good and close relationship with the Scalottas Foundation for years.
Restaurants and Services
The Bivio ski area is suitable for a group of a maximum of 200 people. The mountain restaurant Camon at the Bivio middle station and the restaurants near the valley station are open. The Savognin ski area is suitable for a group of up to 500 people. The Tigignas mountain restaurant is also open on December 17th. The "Good Time Bivio" grants a 20% discount on rental equipment on this day, the "Cube Active operated by Mountain Base" in Savognin 15% discount. In addition, equipment can also be rented from "Wasescha Sport" in Savognin and "Bananas Sport" in Savognin.
Conditions
If the day of skiing cannot take place due to the weather or for technical reasons, the mountain railways will offer the highest bidder an alternative date. If the ski area cannot be used for reasons for which the highest bidder is responsible, there is no right to a refund.
Share This Article