Etnies Reveals New Snow Shoes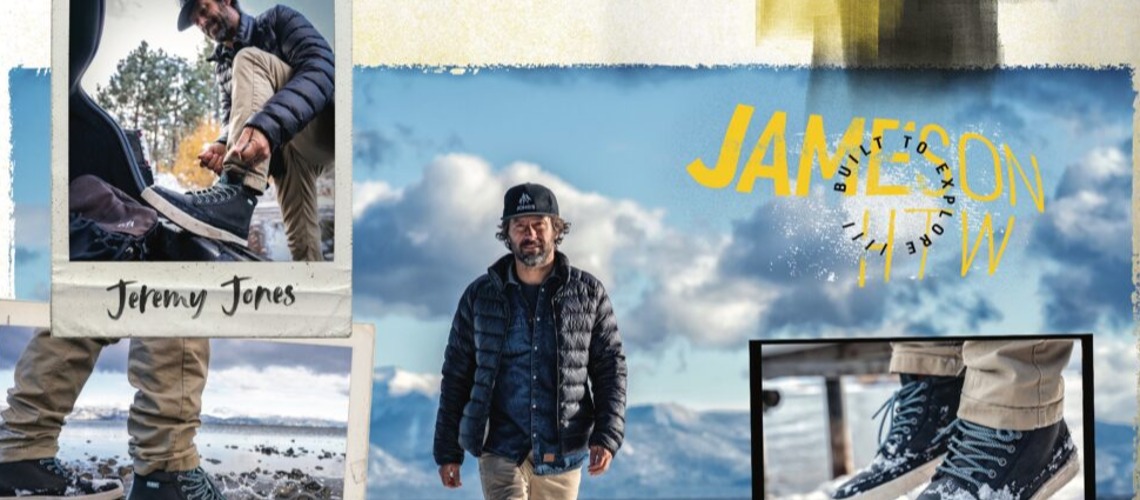 Designed for wet, cold and frosty weather - the new etnies winterized collection features insulated and water-resistant uppers, outsole treads to keep feet warm and dry, plus the best available treadsto provide plenty of traction in icy conditions. The Winterized Collection includes four styles – the Jameson HTW (Jeremy Jones), Sultan SCW, Jefferson MTW and the Foreland.
Etnies Pro Snowboard Team Rider and Environmental Activist Jeremy Jones wears his signature etnies Jameson HTW through the ice, snow and cold water he faces in daily life
From the daily commute to the mountains, the etnies Winterized Collection is ready for rain, sleet or snow and upgrades the brand's skate-influenced and casual styles to provide the warmth and waterproofing required for the cold wet months ahead.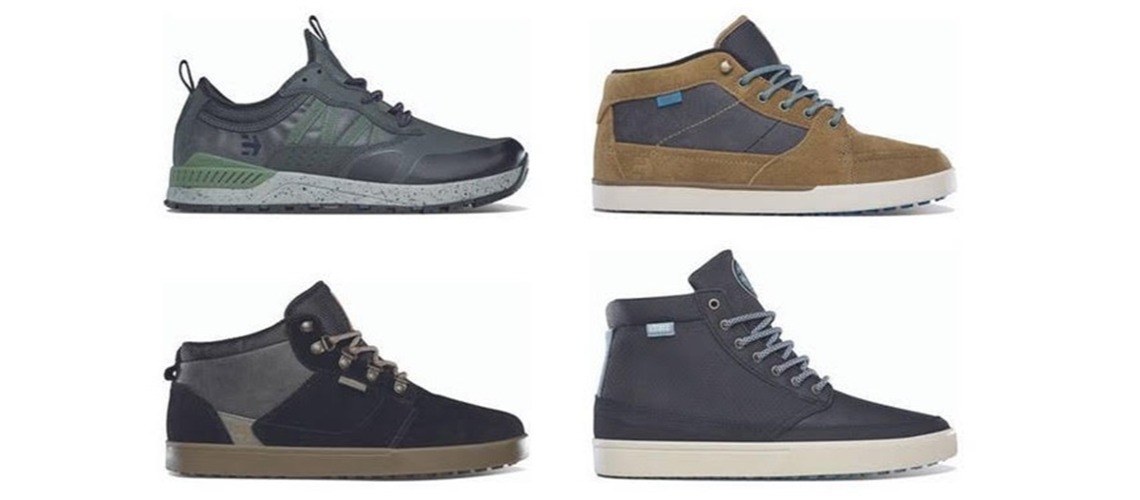 Ready for rain, sleet or snow everywhere from the cold city streets to exploring in the mountains, the etnies Winterized Collection upgrades the brand's skate-influenced and casual styles to provide the warmth and waterproofing required for the cold wet months ahead.

Built by skateboarding since 1986, etnies is the first skateboarder-owned and operated global action sports footwear and apparel company. etnies not only pushed the envelope by creating the first pro model skate shoe, but it pioneered technological advances and changed the face of skateboard footwear forever. Today etnies' vision, led by owner and skateboarder Pierre Andre Senizergues, is to remain the leading skateboard footwear company committed to creating innovative products that provide the most style, comfort and protection possible. etnies stays true to its roots by sponsoring a world class team of skateboarding, snowboarding, BMX and MTB
To keep up with etnies, be sure to follow and like:
Share This Article