Tyrolean Tourism Has Concrete Prospects For Restart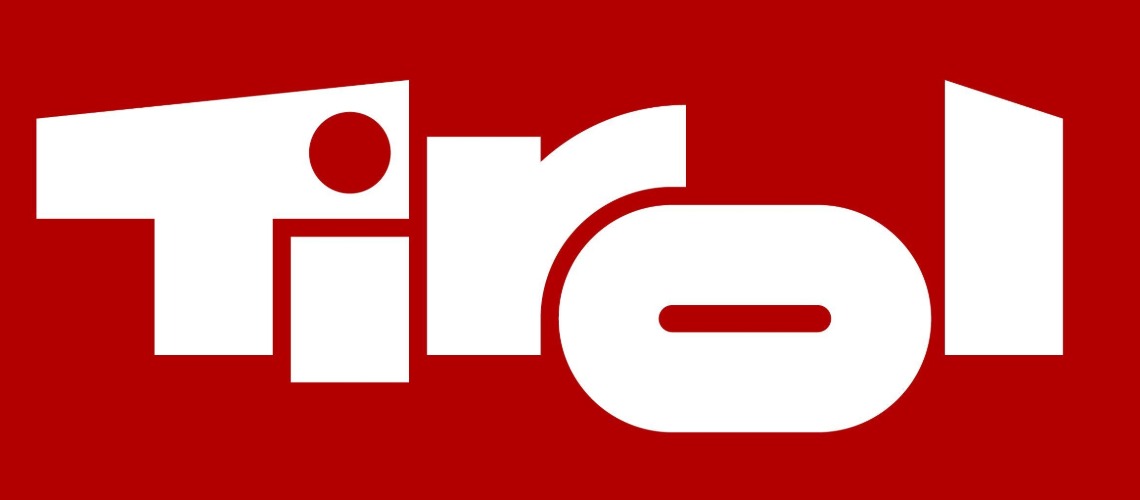 With the opening steps announced by the federal government, which is expected to take place in mid-May, Tyrolean tourism now has concrete prospects for restarting. The companies have prepared extensively for this new start. Politicians and industry representatives are positive about the demand for holidays in Tyrol and the country's appeal.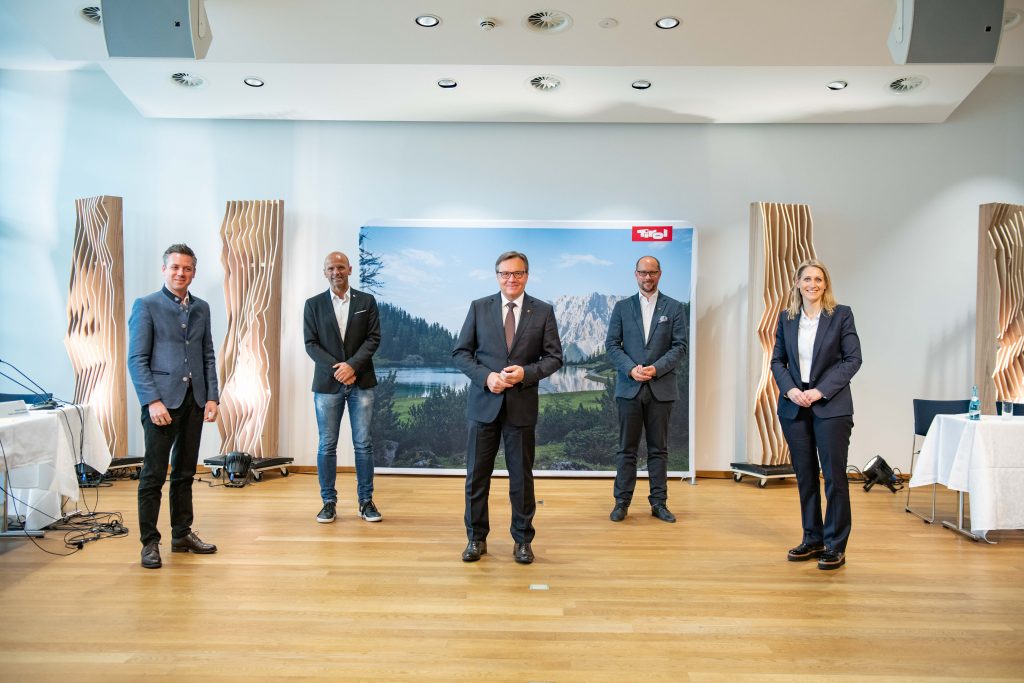 Politics and industry representatives have a positive view of the summer season (from left): Florian Phleps (Managing Director Tirol Werbung), Hubert Siller (Head of MCI Tourism), Governor Günther Platter, Mario Gerber (Head of Tourism and Leisure Management WK Tirol) and Martina Entner (Vice President of WK Tirol ) © Tirol Werbung / Gerhard Berger
Innsbruck, April 22, 2021 - Tyrol's governor Günther Platter had called for opening steps in the past few weeks, especially for tourism. A few days ago, the federal government made it clear that this is likely to happen in mid-May - for accommodation providers, restaurants, sports and culture. The further coordination with the federal government on these opening steps will take place tomorrow Friday. "This finally gives us a perspective - both for the affected industries and areas that cannot unlock overnight, as well as for the people who yearn for their usual lives more than ever," states Platter.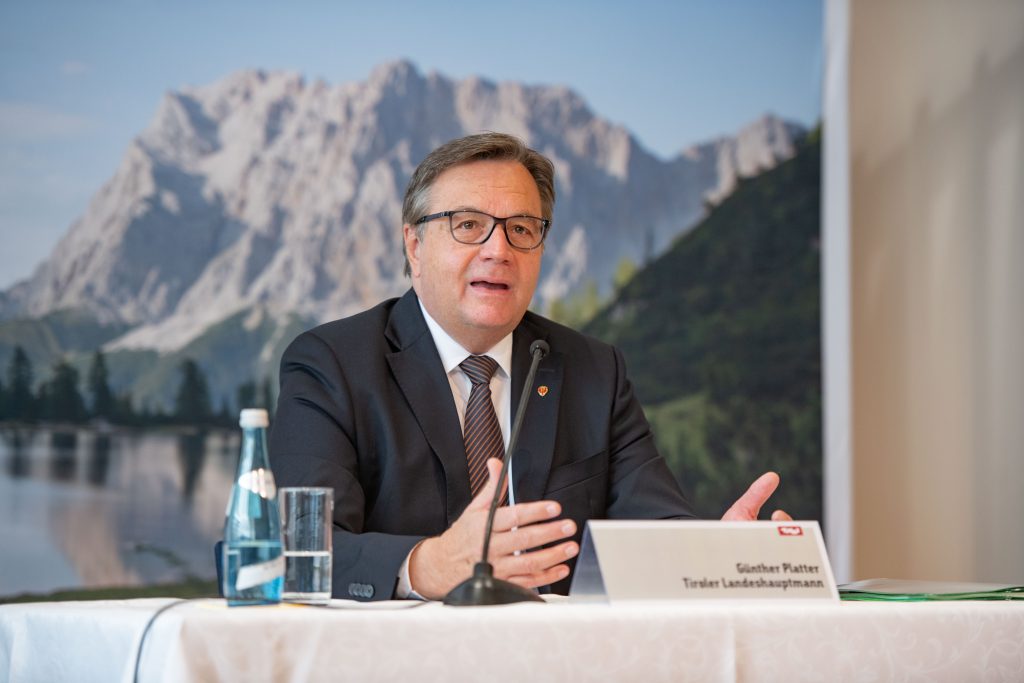 Governor and Tourism Advisor Günther Platter. © Tirol Werbung / Gerhard Berger
Safety is a top priority
In any case, Tyrol is well prepared for the resumption of tourism. "Safety must be at the heart of every stay in Tyrol. The central expectation of the guests is to be able to spend a safe holiday in our country ", says Platter, who is convinced that the industry will provide evidence that Tyrol is one of the safest and healthiest holiday destinations. As responsible hosts, the companies and tourism associations have developed comprehensive safety and hygiene concepts, deployed their own COVID officers, created online platforms with information about a safe holiday and implemented digital registration tools, if required. In addition, the country offers guests and employees alike a test capacity that is second to none, so that nobody has to worry about a corona test, and the vaccination of the population is progressing continuously. "The tourism companies have meticulously prepared for the new start, the holiday region of Tyrol is ready," explains Platter.
The desire to travel is greater than ever
"After the difficult months of the pandemic and the deadly failure of the winter season, it is our aim to get back on the road to success. In this context, it is extremely optimistic that current studies prove the great appeal of the Tirol brand, "explains Platter. According to the summer potential study, every second German planning a stay in Austria is interested in Tyrol. Current surveys also show that the desire to travel is unchecked or even more pronounced than ever. 47 percent of vacation planners from Austria and 60 percent from Germany want to go on a longer trip of more than five days as soon as possible. In addition, Tyrol is considered a land of longing, especially in Germany, as a study published a few days ago by the Innsbruck-based IMARK Institute shows.
Strongly increasing interest in holidays in Tyrol
"At the moment there is a strong increase in interest in Tyrol , with the announced opening steps, specific inquiries are now being recorded again," confirms Florian Phleps, Managing Director of Tirol Werbung, with a view to the current data.
A picture of the mood across the whole of Tyrol, compiled by the Association of Tyrolean Tourism Associations, confirms that, step by step, a more optimistic view is spreading again. "Our tourism associations rate the attraction of Tyrol as a holiday destination - especially when it comes to important markets such as Germany, Switzerland and the Netherlands - as very large or large," said Phleps.
"For guests this summer, safety and hygiene measures will continue to be decisive when choosing a destination," says Phleps. With the two new websites Willkommen.tirol andafe-gastfreundschaft.tirol, Tirol Werbung is therefore focusing on high quality information for both guests and hosts.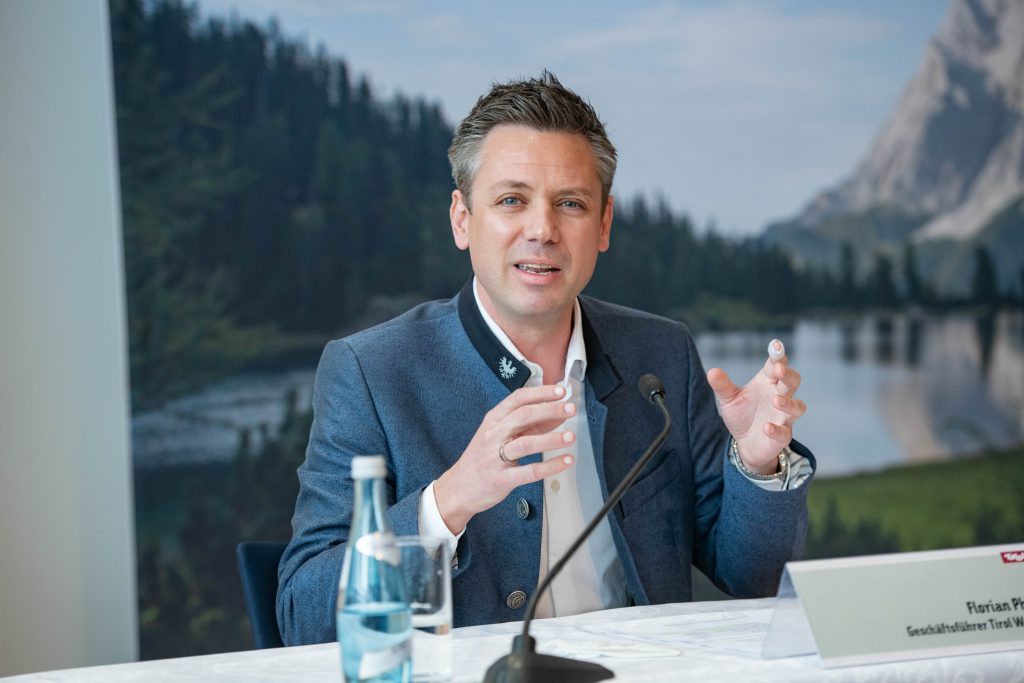 Interest in Tyrol is growing, safety and hygiene measures remain crucial for vacation planning, says Florian Phleps, managing director of Tirol Werbung. © Tirol Werbung / Gerhard Berger
Tirol advertising based on real-time data
In addition, tourism marketing has also been restarted. Advertising has been taking place in Tyrol since March and in Austria since mid-April. The most important market, Germany, will follow in mid-May. "We used the pandemic to reposition ourselves technically. Campaign planning and playing out in particular are now based on real-time data. In this way we can guarantee that our messages will be set when the desire to travel actually kicks in ", says Phleps. The current image campaign under the title "Little Adventure. Big moments. "I consciously rely on emotional messages and are combined with specific target group campaigns.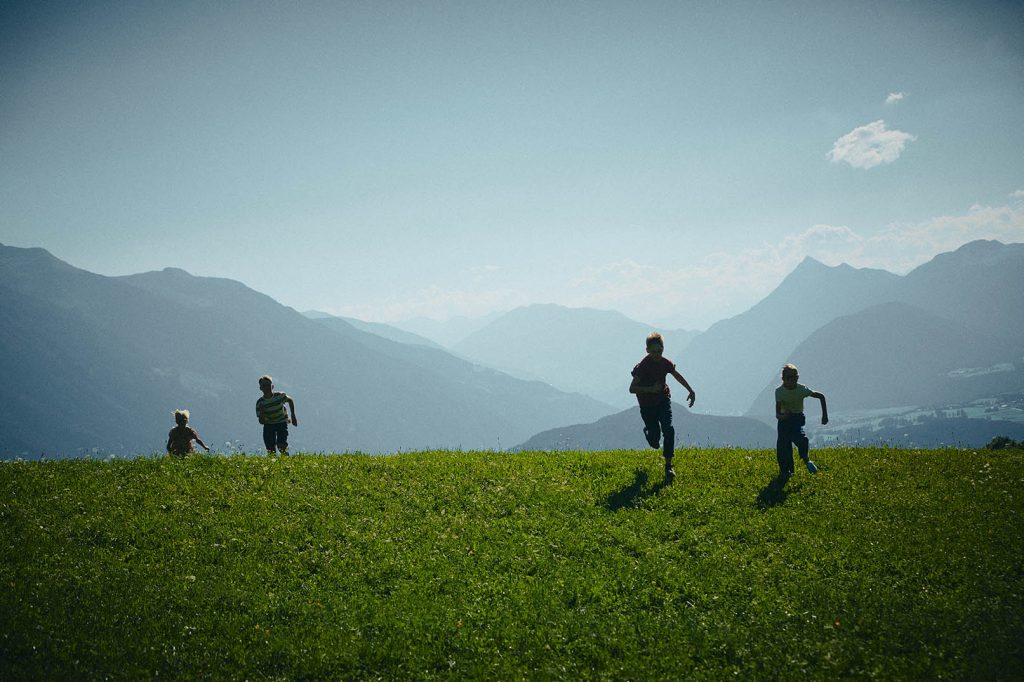 Tirol Werbung used the crisis to reposition itself technically - especially when planning campaigns. Here is a picture from the current summer campaign "Little Adventure. Great moments. "© Ramon Haindl
Experts anticipate a rapid recovery in demand
The total failure of the winter season in Tyrol, where every third euro is earned directly or indirectly with the tourism and leisure industry and almost every fourth job is related to the industry, was associated with losses in the billions. Nevertheless, Hubert Siller, Head of MCI Tourism, expects a rapid recovery in demand, similar to WIFO, especially in comparison to other forms of vacation. "Naturally, the development of the health situation is fundamental for all scenarios. In any case, what Tyrol is accommodating is the growing importance of values ​​such as freedom, family and health, "says Siller. Especially in the area of ​​active recreation in alpine nature, Tyrol offers the perfect conditions. The skillful combination of regional specialties and nature-oriented holiday offers will become a formula for success.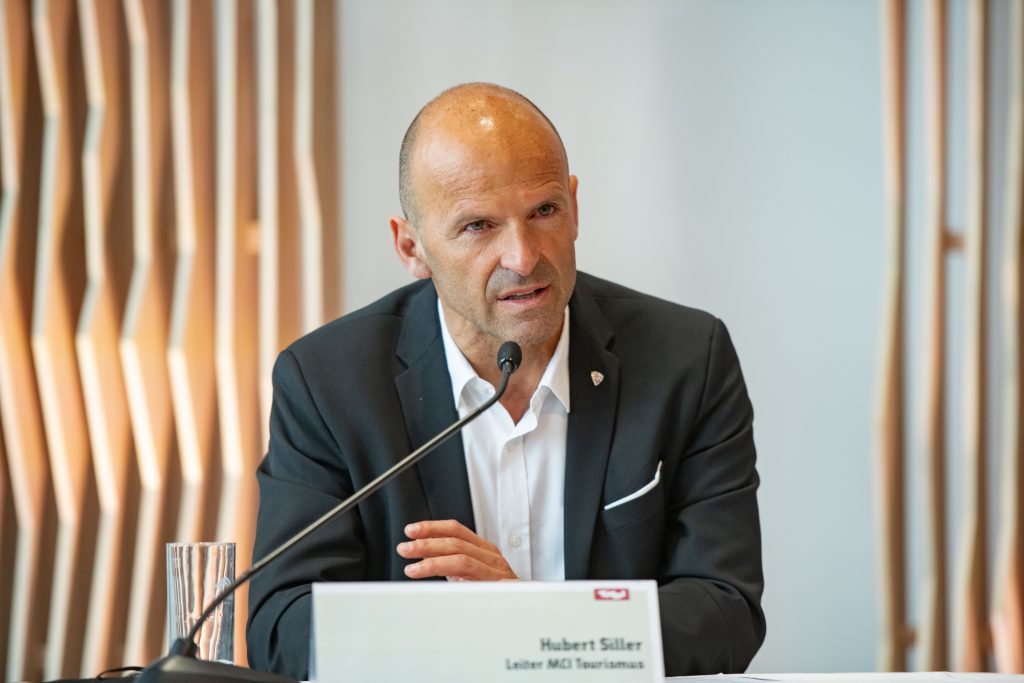 Hubert Siller, Head of MCI Tourism, anticipates a rapid recovery in demand. © Tirol Werbung / Gerhard Berger
The tourism industry has to fight for its employees
"The situation is dramatic after the complete standstill, many businesses have been closed since March 2020," says Mario Gerber, chairman of the tourism and leisure sector in the Tyrolean Chamber of Commerce. With a view to the support and aid measures, the politicians are to be thanked, whereby no entrepreneur would have earned a golden nose, Gerber countered possible prejudices. On the contrary, the Tyrolean tourism industry would have ensured a high quality of leisure time, especially this winter, despite heavy losses. Many people in Tyrol would have been very grateful for that. Now you have to fight for the employees, because there has been an extreme migration to other industries. "To counteract this change, we need reliable plans for an unlock.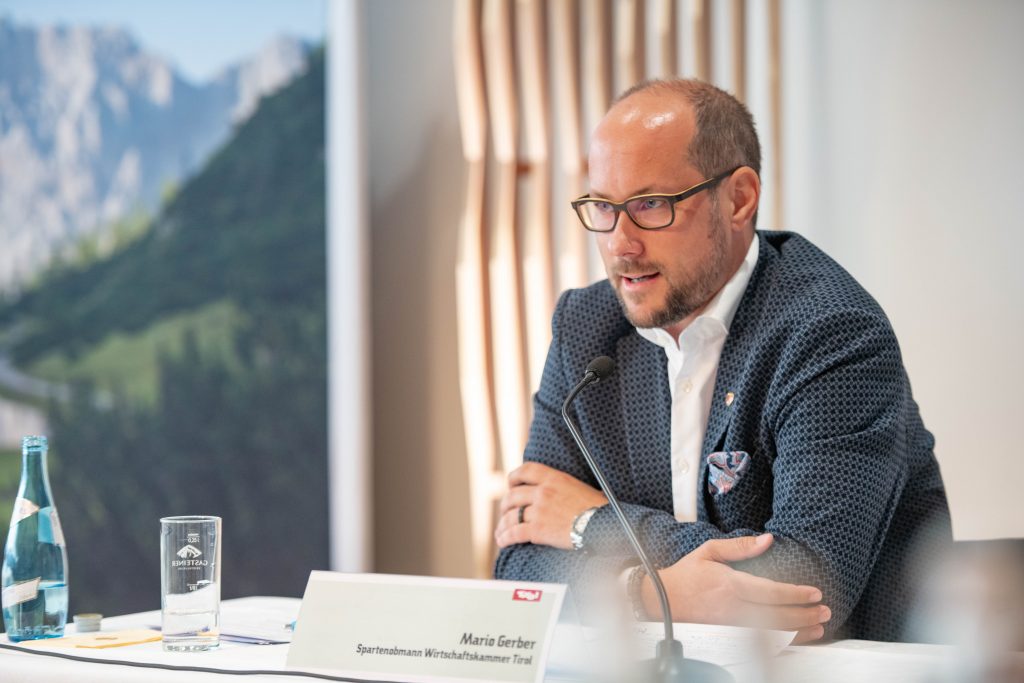 Mario Gerber, chairman of the tourism and leisure sector in the Tyrolean Chamber of Commerce, sees employees as the most important pillar. © Tirol Werbung / Gerhard Berger
A specific opening date and freedom to travel are essential
"For the summer season, clear perspectives are absolutely necessary, because preparation time is needed to properly start up operations," emphasizes Martina Entner, Vice President of the Tyrol Chamber of Commerce. Entner calls on the Austrian federal government to have a specific and reliable opening date that will last. That the security concepts are effective was not only shown by the past summer season in Tyrol, but also by the current measures in Vorarlberg. "In addition, tourism generally needs freedom of travel. Clear rules are the prerequisite for a successful restart. "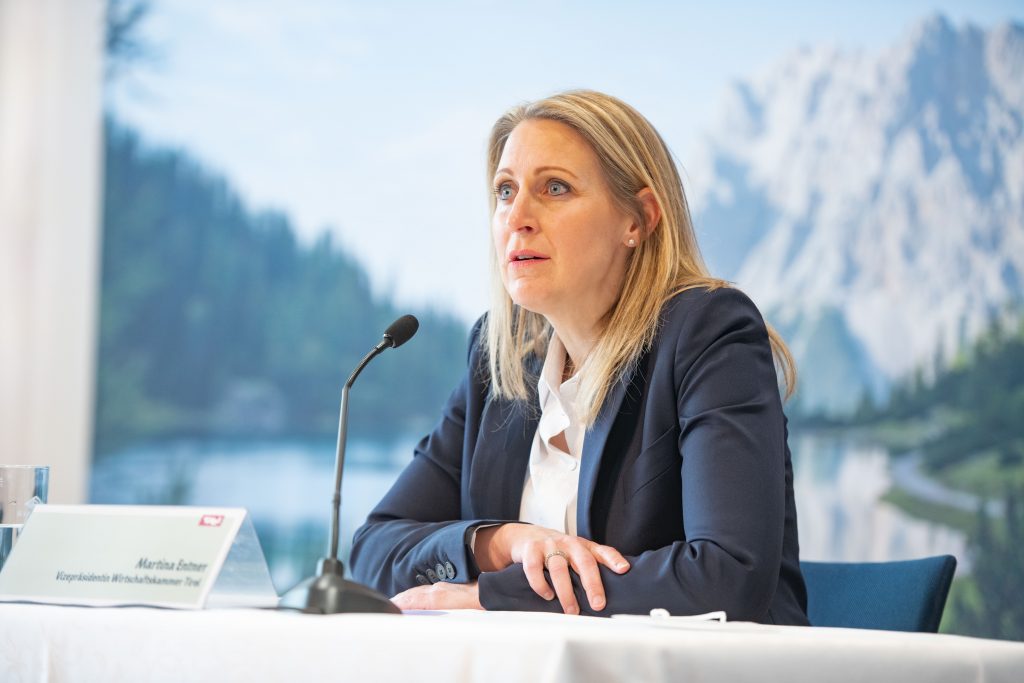 Clear perspectives are essential for a proper start-up, emphasizes WK Vice President Martina Entner. © Tirol Werbung / Gerhard Berger
Share This Article