Pillerseetal Starts As A Tourism Partner At The City Biathlon In Wiesbaden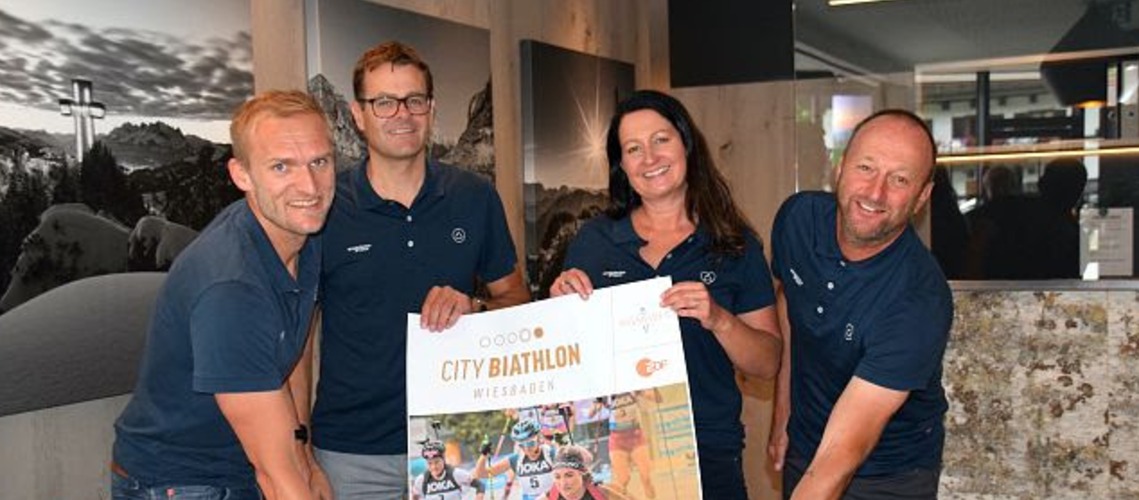 With a new cooperation, the PillerseeTal is taking part in the top-class City Biathlon in Wiesbaden. As the official tourism partner, the PillerseeTal tourism association will open up additional valuable communication channels in Germany's highest-income city over the next three years.
The City Biathlon in Wiesbaden is one of the absolute event highlights in the sports calendar . Around 15,000 fans cheer on the world-class athletes in the heart of the Hessian state capital. The Boe brothers, Quentin Fillon Maillet, Julia Simon or Lisa Vitozzi and Dorothea Wierer can be found in the previous starter lists as well as the German superstars Simon Schempp, Maren Hammerschmidt, Franziska Preuss or the ÖSV figurehead Simon Eder.
PillerseeTal as a tourism partner
At this year's event on August 15, the PillerseeTal will appear for the first time as the official tourism partner in the city with the highest income in Germany. For the region, the cooperation is not only a great opportunity to present its Nordic competence , but also opens up the opportunity to develop further communication channels and thus new target groups in the economically strong Rhine-Main area. The PillerseeTal will not only show presence on site, through perimeter advertising along the route and at the shooting range, as well as in the expo and VIP area, but also before and after the event. The cooperation ranges from the online presence and all application measures in the run-up to the event to the attractive live TV broadcast on ZDF.
Thanks to the very good broadcasting slot on Sunday afternoon, over 4.1 million viewers were reached during the live broadcasts on ZDF last year. The cooperation came about on the initiative of the tourism association, as Managing Director Armin Kuen confirms: "We had been looking for an attractive cooperation in this area for a long time and struck gold at the Wiesbaden City Biathlon. Hochfilzen , Austria's biathlon stronghold , was of course known to the organizers and a common basis was quickly created. " The collaboration is initially planned for three years.
Share This Article