Welch Village To Replace Chairs On Riblet Quad Lifts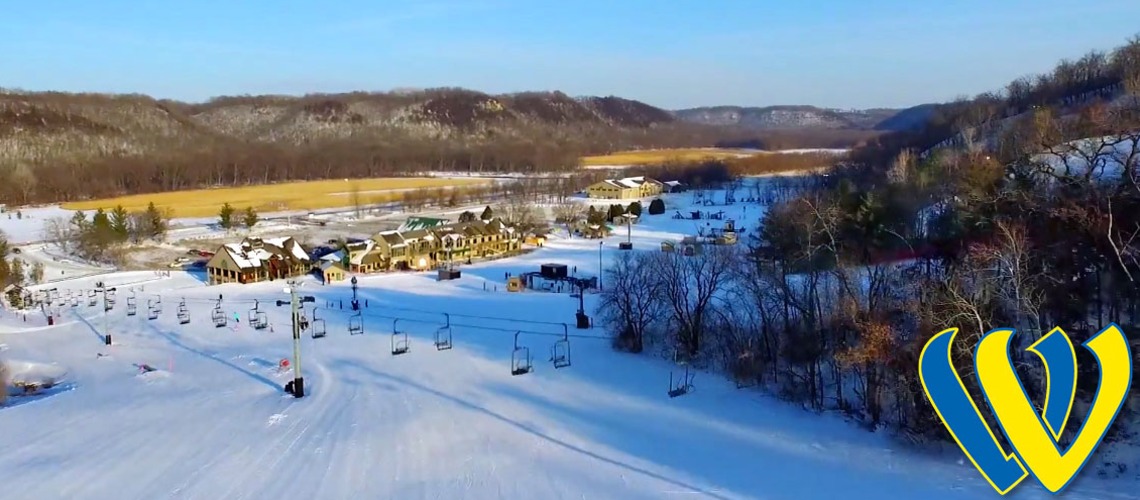 This past spring Welch Village contracted with Superior Tramway in Spokane, Washington, to help design and manufacture all new chairs for their two Riblet quad chairlifts, one on the east slopes, and one on the west slopes. Superior Tramway is the leader in the ski industry in manufacturing chairlift parts for Riblet chairlifts.
Superior says ' Since Riblet Tramway Co. officially closed it's doors, we have been filling part of the resulting void by providing parts and services for those chairlifts. We offer some rebuilt Riblet equipment and our own Superior line of products that are compatable with many
of Riblet's products.'
Riblet built its first chairlift in 1938 at Mount Hood, Oregon.The company boomed with the postwar rise of ski resorts. Skiing gained in popularity, and soon ski lifts became the major part of the Riblet Tramway Company's business. They built more than 400 lifts, particularly in Washington, Oregon, and California, and as far away as Australia. They have the most double chair lifts operating in the U.S. The company only built fixed-grip lifts. In early 2003, the firm announced that it was no longer viable and would go out of business.
The new design of these chairs are exciting because of two important factors:
1. The center post of the chair now curves behind the seat. Therefore, there is no center post to dodge while loading & unloading.
AND...
2. In the coming days, they expect to have restraining bars delivered for all of the chairs.
Welch Village says;
'The current pandemic has forced many delays in manufacturing (and shipping) across the country and our industry is in short supply of companies like Superior Tramway. As a result, the new chairs arrived a little later than expected. All of the chairs for one of our Riblet quads arrived this past week, on Wednesday afternoon, during the snowstorm. Our leader in the lift department, Joe K, along with a couple dedicated employees, were able to install all the chairs for the east lift in time for today.
'In the coming days, we expect the chairs and parts for our West Riblet chairlift to arrive. We appreciate your patience as we improve and open these critical lifts to our operation. We are excited about working with a company like Superior Tramway to find a solution to move the center post of these chairs and make this lift much more accessible for more people, especially families with younger kids.'
Welch Village is an American ski area near Red Wing, Minnesota. It was built by Leigh and Clem Nelson in 1965 and has grown considerably since then. It has a vertical elevation of approximately 360 feet (110 m). Welch Village has a large chalet with two cafeteria-style restaurants. An adult chalet, Madd_Jaxx, serves alcohol near the triple lift on the east side of the resort. Welch Village offers ski instruction. Welch Village is not a resort.
Welch Village has nine chairlifts: four quad lifts, four double chairs and one triple chair. The area is lit for night skiing, with the exception of the terrain served by the triple chair and newer runs on the back side of the ski hill.
Share This Article