FIS Snowboard & Freeski World Championships 2021 Move To Aspen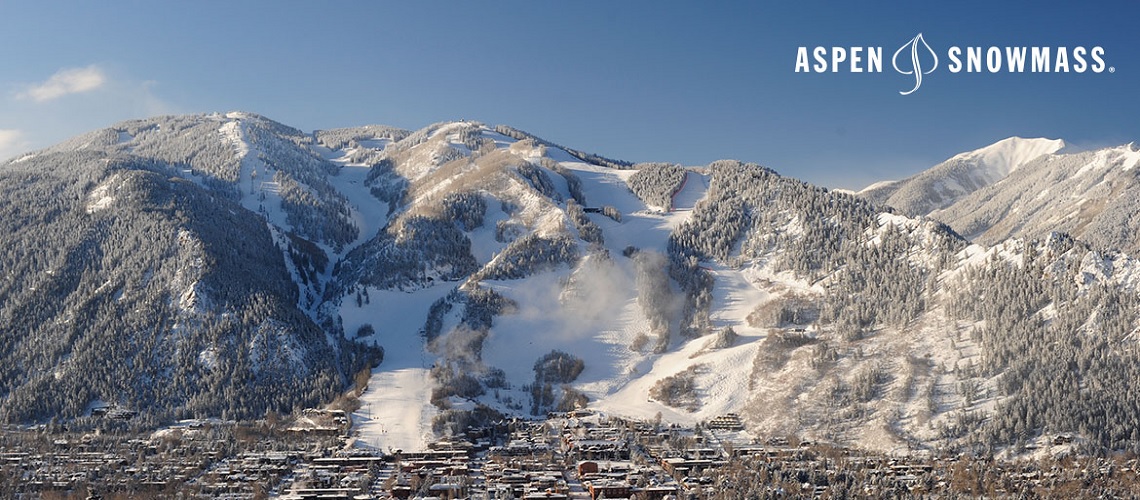 The U.S. is primed to make history by hosting the Aspen 2021 FIS Snowboard and Freeski World Championships at Buttermilk in Aspen, Colo. March 10-16, followed by the Land Rover U.S. Grand Prix March 18-21.
This is the first time that a nation has hosted consecutive FIS World Championships following the 2019 FIS Snowboard, Freestyle, and Freeski World Championships held in Utah. Aspen Snowmass will also take on the Land Rover U.S. Grand Prix March 18-21, marking back-to-back weeks of elite ski and snowboard park and pipe competition at Buttermilk.
Following the cancellation of the 2021 FIS Snowboard & Freeski World Championships, originally scheduled to take place in Zhangjiakou, China, Feb. 18-28, U.S. Ski & Snowboard in partnership with the International Ski Federation (FIS) and Aspen Snowmass, found a new home for two events which are key to the overall 2020-21 FIS freeski and snowboard calendar as well as the 2022 U.S. Olympic Team selection process.
"We are truly grateful for our valued resort partners at Aspen Snowmass for their willingness and flexibility to host what should be two spectacular weeks of competition," said U.S. Ski & Snowboard President and CEO Tiger Shaw. "This season has been incredibly challenging for event organizers across the globe, we are fortunate to be able to host World Championships and the Land Rover U.S. Grand Prix on home snow at a famed venue like Buttermilk. We are thrilled to be able to keep these events on the calendar and provide competition opportunities for the world's top skiers and riders."
Aspen Snowmass is no stranger to world-class competition. Buttermilk has been home to X Games Aspen for two decades and hosts the Aspen Snowmass Open annually, now a stop on the U.S. Ski & Snowboard Rev Tour. Snowmass served as an Olympic tryout event at the 2018 U.S. Grand Prix and Aspen Mountain even played host to the 1950 FIS Alpine World Ski Championships.
"This is a fantastic opportunity during a very unique season to add to Aspen Snowmass's winter sports legacy by hosting the World Championships and another Grand Prix event," said John Rigney, Senior Vice President of Aspen Snowmass. "Buttermilk has long been a proving ground for the very best skiers and riders in the world thanks to X Games, so while we'll be mobilizing quickly to support these amazing athletes and our valued partners at U.S. Ski & Snowboard and FIS – we're proud to offer a world-class venue for these prestigious competitions."
The Aspen 2021 FIS Snowboard and Freeski World Championships will include slopestyle, halfpipe, as well as the second annual Big Air originally scheduled Dec. 18-19 at Copper Mountain, Colo. Following show-stopping performances in Atlanta's SunTrust Park in December of 2019, it's only fitting the Visa Big Air found a new arena fit for big air progression.
The Land Rover U.S. Grand Prix World Cup slopestyle and halfpipe competitions will serve as the first snowboard and freeski Olympic tryout events and will replace the originally scheduled competitions at Mammoth Mountain Ski Area, Calif., from Feb. 3-6. The Land Rover U.S. Grand Prix at Copper Mountain originally scheduled from Dec. 13-19 is officially canceled.
To encourage social distancing, there will not be spectator zones for both the World Championships and World Cup competitions, fans are encouraged to tune in to watch or stream on the networks and streaming platforms of NBC.
Specific event information will be forthcoming as the local organizing committee works through its detailed protocols with local and state health officials. The World Championships and the U.S. Grand Prix are contingent on local and state health department approvals based on existing and future COVID-19 rules and regulations. FIS, U.S. Ski & Snowboard, the local organizing committee, and Aspen Snowmass are taking a unified approach consistent with guidance from federal, state, and local health authorities.
ASPEN 2021 FIS SNOWBOARD & FREESKI WORLD CHAMPIONSHIPS
10th to 16th March, 2021
SNOWBOARD:
10 March, 2021 - Slopestyle qualifications
11 March, 2021 - Halfpipe qualifications
12 March, 2021 - Slopestyle finals
13 March, 2021 - Halfpipe finals
14 March, 2021 - Big air qualifications
16 March, 2021 - Big air finals
FREESKI:
10 March, 2021 - Halfpipe qualifications
11 March, 2021 - Slopestyle qualifications
12 March, 2021 - Halfpipe finals
13 March, 2021 - Slopestyle finals
15 March, 2021 - Big air qualifications
16 March, 2021 - Big air finals
FIS SNOWBOARD & FREESKI HALFPIPE AND SLOPESTYLE WORLD CUPS ASPEN
18th to 21st March, 2021
SNOWBOARD:
18 March, 2021 - Halfpipe qualifications
19 March, 2021 - Slopestyle qualifications
20 March, 2021 - Slopestyle finals
21 March, 2021 - Halfpipe finals
FREESKI:
18 March, 2021 - Slopestyle qualifications
19 March, 2021 - Halfpipe qualifications
20 March, 2021 - Slopestyle finals
21 March, 2021 - Halfpipe finals
Share This Article