New Snowboard & Ski Brand Season Eqpt. Launched By Eric Pollard & Austin Smith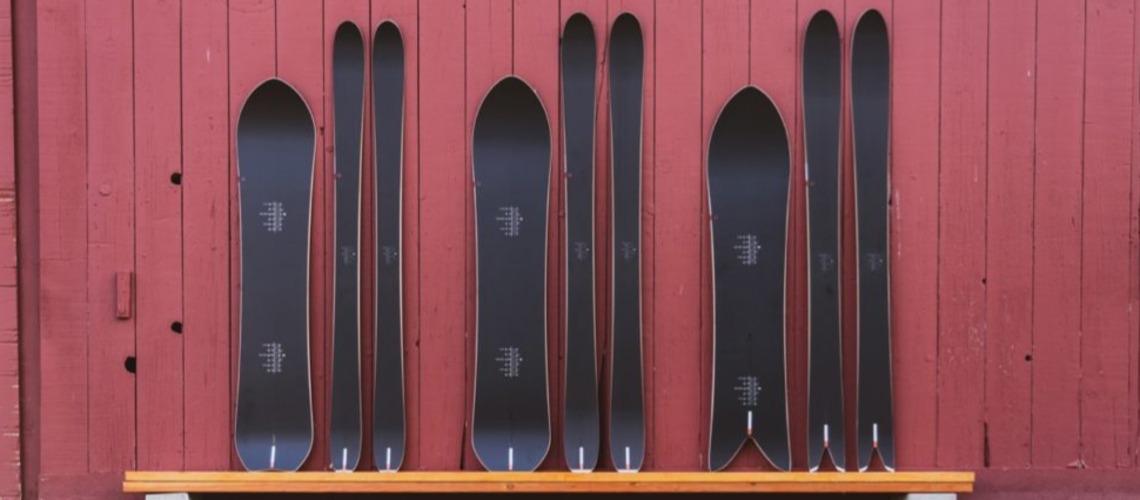 Founded by pro snowboarder Austin Smith and pro skier Eric Pollard, Season was born from the idea that buying and owning hardgoods should be easy. It's a brand where snowboarding and skiing are equals, the equipment never expires, and service is included to extend the life of a snowboard or pair of skis.
"My goal is to create a concise offering of versatile shapes that transcend categories. By doing this, we can offer our customers better quality products and make their purchase decision easier. We are launching with three ski and three snowboard modes, and they are the result of a lifelong exploration into shape, width, length, sidecut, flex, camber, and material selection," explains Pollard, who has been designing skis for over 20 years.
As a pro rider of 15 years, Austin Smith knows a thing or two about how snowboards perform and age throughout 100+ day winters. "I want equipment that is designed to span multiple seasons, years, decades. Let me know how we did in 2040."
"Season aims to highlight the common ground of skiers and snowboarders, amateurs and professionals, young and old, powder days and rain days. We're a community that celebrates winter and the discomfort that comes with it. Cold, dark, and wet conditions bring us purpose, joy, and happiness. This season consumes us, dictates where we live, what jobs we have, and who our friends"
To promote product longevity beyond simply making a durable product with a timeless look, Season has created a unique service partnership with evo. Every Season snowboard and pair of skis will include unlimited complementary waxes and a complementary tune each fall. Supporting snowboarders and skiers by helping keep their equipment on the hill longer is something Pollard is especially excited about. "The most meaningful contribution we could make to the hardgoods market is to increase product lifespan, and the best way to accomplish that is to take care of our customer's equipment."
Season hopes their unique approach to hardgoods will cut through the dizzying array of options on the market and add value for customers who love winter and love playing in it, season after season.
Learn more about Season, visit http://seasoneqpt.com
Share This Article