Destimetrics - Guests Start Returning To Western Mountain Destinations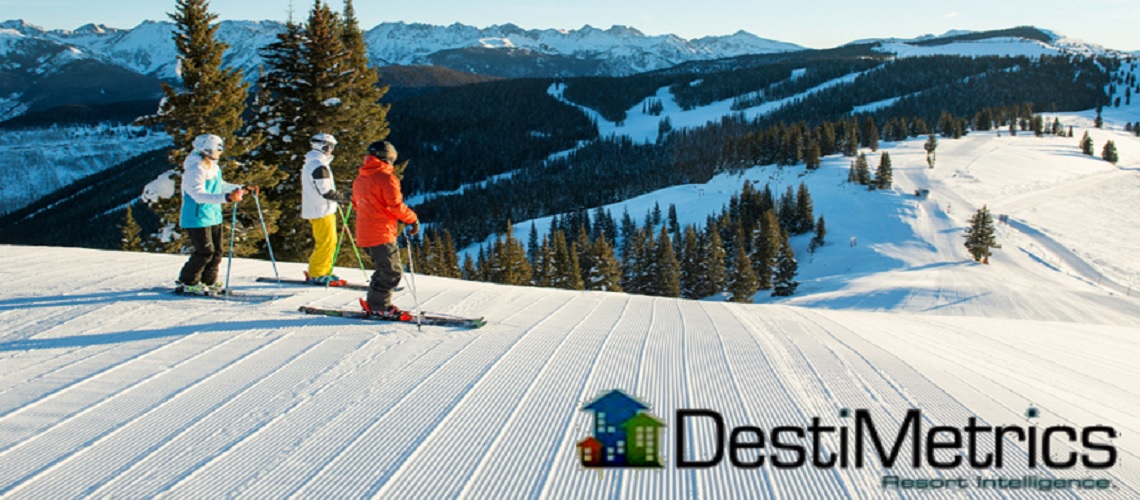 At the midpoint of the summer, occupancy and revenues at western mountain destinations continue to be dramatically lower than last summer, according to the latest DestiMetrics monthly Market Briefing by Inntopia. However, the month of July saw pent-up demand bring a return of some overnight stays
Revenue was down 23.8 percent compared to last July's figures, which represents a large improvement from June, which was down 62 percent year over year. The July decline was limited by a six percent increase in the average daily rate (ADR) compared to July 2019 rates.
The report includes data from 290 properties in 18 resort communities across Colorado, Utah, Nevada, California, Idaho, and Wyoming.
Booking pace picked up in July, the strongest booking month since February. Short lead times were the norm. Bookings made in July for arrival in July were up 58.7 percent compared to July 2019, while bookings for arrival in August were up 26.3 percent. The shorter booking window signals that travelers are only booking overnight stays once they are sure about the COVID situation during their visit.
Tom Foley, senior vice president for business operations and analytics for Inntopia, noted that the July results reflected, in part, an improving COVID situation. "Western resorts were relatively clear of any major resurgence. That stabilization of new cases, combined with strong demand and careful re-openings, helped drive an increased booking pace."
"The booking pace and ability to fill in vacancies are the two most crucial metrics that we are monitoring right now," Foley continued. In addition, recent guests help properties "understand what conditions visitors are looking for in overnight travel, and how to best manage capacity issues as resorts and properties continue to make strategic operational decisions for the upcoming winter," he added.
Looking at the full summer season from May through October, occupancy is still down a dramatic 47.3 percent for the six-month period. ADR is up a strong 9.4 percent for the full summer. Combined, seasonal summer revenue is down 43.1 percent as of July 31.
Bookings made in July for arrival in September through December did not keep up with last year's booking pace, but all six months except October saw an increase in reservation rates, reflecting pent-up demand.
Foley cautioned, "Make no mistake, the industry scaled a cliff in July ... the rest of a very steep and daunting mountain climb remains ahead as we forge forward into an uncertain winter."
Early data for the winter months is mirroring summer patterns as of July 31. Reservations for arrivals in November through January are down a sharp 38 percent compared to the same time last year. ADR for those months is down 2 percent compared to last winter at this time.
"Strong rates and consistent short-lead bookings are encouraging for the near future, but the lack of long-lead reservations for the crucial winter season is troubling," Foley warned. "Lodging properties are facing the uncertainty of ski resort operational plans, return-to-school schedules, the trajectory of COVID-19 cases, the presidential election, declining consumer confidence ... The headwinds the industry is facing are significant and that is before we even factor in what kind of snow year it will be."
Share This Article