Luxury Chalet Book Lists 10 Hottest Picks For This Winter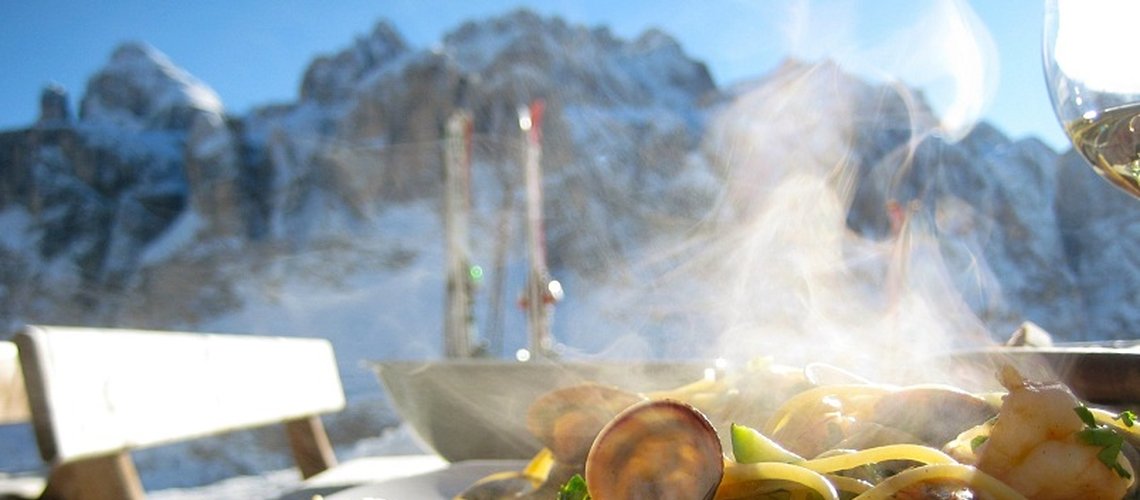 Chalets with their own ice rinks, swimming pools, cinemas, ice chambers and hot tubs with a view – this selection lists some of the ultimate chalet accommodation available in the Alps and beyond.

Luxury Chalet Book, the travel agency specialising in chalet accommodation and holidays in over 50 ski resorts in Europe, North America and Iceland, has picked some of its favourite properties for this coming winter season. These chalets have been chosen out of over 700 properties available on the website, with every one standing out in their own special way.

The chalets range from smaller – sleeping 8, to larger – sleeping up to 29 people, across several resorts in France, Switzerland, Austria and Canada.

All of the chalets in the portfolio are unique and handpicked by the team at Luxury Chalet Book.

Luxury Chalet Book Top 10 (not in any particular order)

Chalet Centenary - Courchevel 1650 (Moriond), France
Brand new chalet, completed in summer 2019, sleeping 12 people in a ski-in-ski-out location in the private Belvedere district of Courchevel Moriond. The chalet comes complete with a swimming pool, hot tub, sauna and hammam.

Link to chalet

Chalet Les Sorbiers du Raffort - Meribel, France (Raffort village)
With 575m2 of floor space spread out across 5 floors, this super-chalet sleeping up to 12 people in elegant comfort, is perfect for entertaining and partying after a day out in the world's largest ski area, the 3 Valleys. It comes complete with a hot tub, sauna, hammam, gym and cinema room and is fully staffed with a chef, butler and in-resort chauffeur.

Link to chalet

Chalet Sapphire (+Little Gem) - Morzine, France
New chalet for the 2018-19 winter season, and now going into its second year, this gated property spread over 720m2 offers what is considered to be the highest end of luxury in the Morzine area. Sleeping up to 12 people (or 16 including adjacent Little Gem) and within a short walk from the centre of town, the chalet comes with its own swimming pool with views across the valley. There's also a hot tub, sauna, hammam and a spa ice chamber with chromotherapy on offer. A massage room, gym, cinema and a games room with bar completes what is an incredible chalet in the heart of the Portes du Soleil ski area.

Link to chalet

Chalet Arula 1 & 2 (Chalets Arula) - Lech, Austria
This brand new chalet just above the pretty town of Lech, Austria, is the ultimate large group option for indulgent winter holidays. The combined property, with Arula 1 and 2, sleeps up to 29 people and even comes with its own private ice rink. The 13 bedroom ski-in-ski-out double-chalet comes with 2 swimming pools, hot tub, sauna, hammam, gym, ice rink, cinema, party room and offers large terraces with views across Lech and beyond.

Link to chalet

Chalet Maurine - Verbier, Switzerland
One of the largest, centrally located chalets in the Swiss resort of Verbier – famed for its off-piste terrain and après ski atmosphere. Chalet Maurine sleeps up to 16 people in 8 rooms over 4 levels with 590m2 of floor space. It's just a few minutes' walk to the main Medran ski lift station and the Place Central area with shops, bars and nightclubs. The chalet comes with a hot tub, hammam and two living rooms.
Link to chalet

Serenity Estate Kadenwood - Whistler, Canada
A fully staffed chalet that sleeps up to 14 people, Serenity Estate is in the exclusive Kadenwood area of Whistler. Accessed by private lift from Creekside Village, where the main gondola, shops, bars and restaurants are located, the ski-in-ski-out property boasts 7,000 ft2 of designer interiors and floor to ceiling windows, a hot tub and views across the Whistler area.

Link to chalet

Chalet Snowy Breeze - Val d'Isère, France
A luxury self-catered option for a group or two families, Snowy Breeze is a large (210m2) ultra-stylish chalet located in the charming old village area of Val d'Isère. Sleeping up to 10 people on 4 floors, the chalet comes with its own swimming pool, cinema, hammam and great views of the Bellevarde mountain and 'Face' Olympic downhill run.

Link to chalet

Mammoth Lodge D15 Penthouse - Courchevel 1650, France
Courchevel is famous for its high-end accommodation options but the D15 Penthouse in the Mammoth Lodge development in Courchevel Moriond is second to none when it comes to comfort, style and sheer size. The 7 bedrooms and a bunkroom sleep up to 16 people across 4 floors, 3 of them linked by an elevator. There's a hot tub with views across the valley, a sauna inside the apartment and the property is just 200 metres from the ski lift station.

Link to chalet

Chalet Bambis - Meribel, France
Chalet Bambis sleeps up to 10 people across 5 bedrooms and has recently been fully refitted, with the bedroom sizes extended. One of the few truly ski-in-ski-out properties in Meribel, the chalet suits large groups or two families. There's a hot tub, sauna and a large south-west facing terrace with views across the mountains and ski slopes of the 3 Valleys.

Link to chalet

Yellowstone Lodge Chalets 1, 2, 3 and 4 - La Tania, France
This series of ski-in-ski-out chalets in the new Yellowstone Lodge development in La Tania – linked directly with Courchevel in the 3 Valleys ski area – all sleep between 8 and 10 people, all set within the highly luxurious surroundings of this contemporary property with their own individual hot tubs balconies and fireplaces and within 100 metres walk from the resort centre and ski lift station.
Share This Article