Mountain Hardwear Launches Most Sustainable Collection To Date - 88% Recycled Ghost Shadow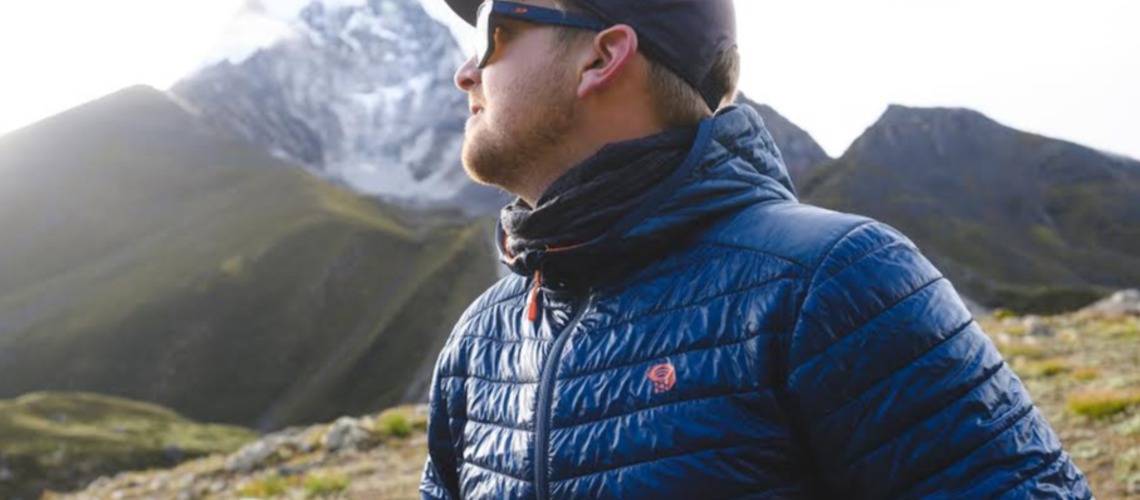 Mountain Hardwear is rolling out its most sustainable collection yet, with the introduction of Ghost Shadow.
Ghost Shadow Hoody will be the first product launched in the UK and Europe for Spring/Summer 2020, proving that high-performance pursuits and environmental efforts go hand and hand. Between its 100% post-industrial recycled shell fabric and semi-recycled trims, lining, and insulation, the Ghost Shadow™ has 88% total recycled content. It's raising the standard of utility while reducing carbon and water impact to bring the heat to where it's supposed to: the wearer, not the atmosphere.
Steve Adams, Product Line Manager of Outerwear, expands on how the brand's outlook on environmental optimism guided the design and development process. "We've had the Ghost Whisperer in our line for years and it's such an iconic piece in the market," says Adams. "So, as a team, we asked ourselves, 'How can we expand this program in a more sustainably innovative way?' And voila – that's how the Ghost Shadow came to be."
Mountain Hardwear recently updated the iconic Ghost Whisperer™ collection to feature 100% recycled ripstop nylon, and the product team knew they could take it a step further with the Ghost Shadow™.
"Not only did we use 100% recycled ripstop nylon and recycled trims, but we also focused on insulation, using 100% and 70% recycledPrimaLoft® Eco synthetic insulation," explains Adams. "The Ghost Shadow provides amazing warmth-to-weight insulation for stand-alone or layered warmth even when it's wet, functioning as comfortable as you'd expect from our Ghost family."
And no – recycled doesn't have to mean any compromise on performance. Outerwear Product Development Manager, Rachel Metcalf, is one of six Mountain Hardwear employees who was peer-voted to go on 3-week trek through the Khumbu Valley up to Everest Base Camp, where she tested the Ghost Shadow Hoody first-hand.
"The Ghost Shadow was great for the different conditions we experienced on the trek like chilly Himalayan mornings and warming up after hiking for hours in the cold rain," Metcalf says. "A huge plus of this piece being synthetic is that it dries quickly. On the trek, there was a lot of moisture in the air, but the Ghost Shadow would dry quickly and be comfortable as soon as you put it on. Plus, there was never a wet down smell!"
Aside from the usual weight, fabric, and size specs most gear enthusiasts go crazy for, Ghost Shadow™ collection boasts further impressive eco benefits:
52% less water is used in manufacturing, plus it keeps water clean throughout use. Many water repellents break down and leave behind by-products, but PFC-free DWR ensures less potential toxicity over time for you and the environments you interact with.
Each Ghost Shadow garment reduces carbon emissions produced in manufacturing by 39% over a standard jacket.
The number of smartphones that could be charged with this savings in emissions?.... 842
Metcalf went on to share that, as a product developer and someone who simply enjoys the outdoors, "Sustainability is extremely important to me… I feel like I need to do my part to have as little impact on the places I love as possible. I'm very excited the Ghost shadow™ has eco-friendly features that can keep me warm and comfortable, without as big of an impact on the environment."
So, whether you're trekking to Everest Base Camp, spending a day on the hill or belaying your partner at the local crag, the Ghost Shadow™ has you covered.
Share This Article