Mammut Presents Its First Products Made From Leftover Fabrics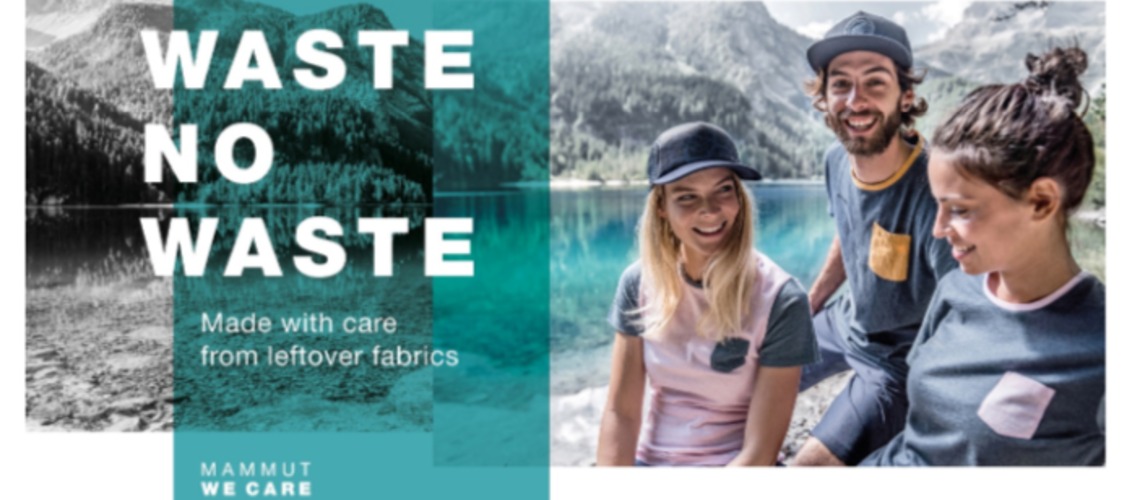 In November 2019, Mammut will launch its first "Leftover" products. The Swiss mountain sports brand is utilising leftover fabrics from its production processes to create T-shirts in bright colors. Mammut aims to draw attention to the production waste issue in a transparent manner, which in turn also counteracts the wastage of high-quality resources. The outdoor equipment manufacturer will expand the project's scope in the near future and will be adding further products to its Leftover Collection.
As part of the WE CARE strategy, Mammut strives to minimise the environmental footprint of its production processes and products in order to protect natural resources. Launched in 2019, the Leftover Project address this focus. For various reasons, the production of outdoor clothing inevitably leads to the creation of waste materials. These are usually stored and partly disposed of at a later stage – a widespread problem in the industry.
Mammut is counteracting this waste of resources by using the said remainders to produce high-quality products. The first step will be the T-shirts, which will be available in various styles and colors in November 2019. These colorful T-shirts tell the story of their production. Leftover pieces of fabric from the creation of other Mammut products are put to use instead of being collected and disposed of. The products from the Leftover Collection are, therefore, the result of active waste prevention and give unused materials a new purpose.
"We want to address the increasing, global waste problem in a transparent way and present a solution as a company. We've created something totally unique with these colorful T-shirts made from our leftovers. And these are just the first of a new range of products, which will be produced using material remainders," says Adrian Huber, Head of Corporate Responsibility at Mammut Sports Group AG. The Leftover Collection will be expanded in the future to include products such as Midlayer jackets and bags. This enables Mammut to utilise high-quality resources in a meaningful way – completely in line with the "Waste no Waste" concept.
Share This Article