Croakies Releases Limited Edition 2019 Holiday Collection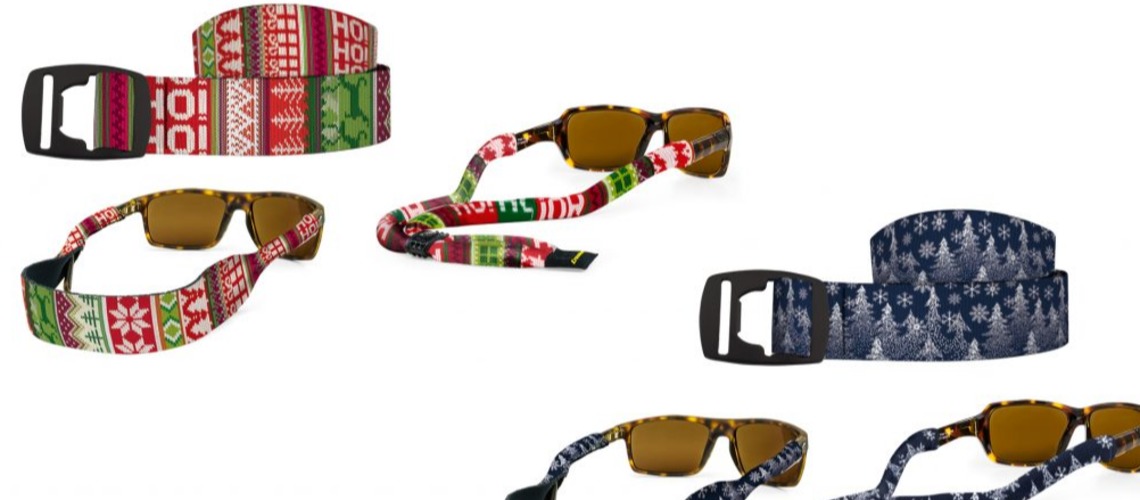 Croakies, the original manufacturer of industry-leading outdoor retention products, has unveiled its limited edition 2019 Holiday Collection, part of the brand's ongoing focus on releasing exclusive, seasonally-inspired prints to expand its product line.
On the heels of a widely successful Halloween-inspired offering last month, 2019 marks Croakies' first exclusive Holiday print collection. Whether getting ready for the annual Ugly Sweater party or looking to simply celebrate the season while out on your next adventure, Croakies' latest seasonal collection ensures you'll be appropriately outfitted for whatever the holidays throw your way.
Available exclusively at croakies.com, the 2019 Croakies Holiday Collection officially launches today, featuring three unique, limited edition prints across the brand's Croakies, Suiters, and belt categories. Thanks to Croakies' Lifetime Warranty policy, you can put these products to the test with confidence, no matter what adventure lies ahead.
To stay up to date on Croakies' most recent product collection and read about the brand's latest stories and news, please visit croakies.com.
Share This Article