Columbia Sportswear Company Announces Passing Of Gert Boyle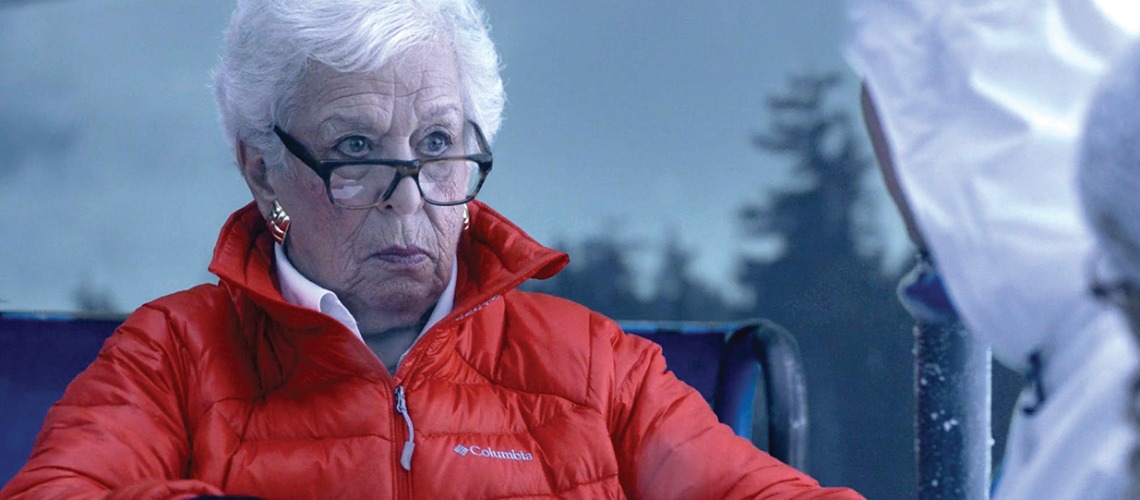 It is with great sadness that Columbia announces the passing of Gert Boyle, the Chairman of the Board of Directors of Columbia Sportswear Company and its matriarch since 1970. The "One Tough Mother" held many jobs at Columbia, from seamstress of the first fishing vest to President to advertising icon. Her sharp wit and wisdom helped propel the company from near bankruptcy in the early '70s to the global multi-brand company it is today, with annual net sales of almost $3 billion in 2018. Her pioneering role as a woman in what was then a male-dominated industry is a testament to her strength of character and ability to persevere through difficult situations.
Gert's humor and business savvy were sought by many people at Columbia Sportswear Company and she was truly beloved. Gert was unique and Columbia feel fortunate to have had her as a leader for over almost 50 years.
Born Gertrude Lamfrom to a German Jewish family in Augsburg, Germany, she was the daughter of Marie (née Epstein) and Paul Lamfrom. Her father used to own the largest shirt factory in Germany until it was seized. Her mother was a nurse during World War I. In 1937, when she was 13, her family fled Nazi Germany and immigrated to Portland, Oregon, in the United States.
Her grandmother who stayed behind died in a concentration camp. When she arrived, she did not speak English. In 1938, her father borrowed money from a relative and purchased the Rosenfeld Hat Company, changing its name to the Columbia Hat Company (after the river). She attended Grant High School in Portland and later graduated with a B.A. in sociology from the University of Arizona.
In 1964, Boyle's father died and her husband, Neal Boyle, became president; her husband diversified the hat business into outerwear for hunters, fishermen, and skiers. In 1960, Gert Boyle designed the first fishing vest (her husband was an avid fisherman) and the name of the company was changed to Columbia Sportswear. In 1970, her husband died unexpectedly at the age of 47 of a heart attack; she became president of the company, then with $800,000 in annual sales. The company struggled and teetered on bankruptcy until in the 1970s, she and her son Timothy, refocused the business on outdoor clothing and casual wear which paralleled a general trend away from formal work attire.In 1975, they were the first company to introduce Gore-Tex parkas.
Boyle started starring in commercials for the company in 1984.In the ads she stars as Ma Boyle, who is "One Tough Mother" and uses her son as a test dummy for new products. In 1986, they released the Bugaboo, a jacket with a zip out lining which became quite trendy and further propelled the company's growth Columbia was unique among specialty clothing manufacturers in that it would sell its products to any retail shop or chain. In 1987, Columbia had $18.8 million in sales and by 1997 it had grown to $353.5 million.The company went public in 1998.
Philanthropy
In 1995, Boyle outfitted the Special Olympics Team USA for the World Games. She donates the royalties from her autobiography One Tough Mother to the Special Olympics and Court Appointed Special Advocates for Children.In 2010, she endowed the Hildegard Lamfrom Chair in Basic Science in association with the Knight Cancer Institute at Oregon Health and Science University with $2.5 million which honors her sister, Hildegard, who died from a brain tumor in 1984.In 2014, Boyle donated $100 million to the Knight Cancer Institute.
Columbia asks that in lieu of flowers, please consider a donation to Oregon Health and Sciences Knight Cancer Institute. An announcement will be made about a celebration of Gert's life soon. There is much to be celebrated.
Share This Article