Whiteface Mountain Bike Park Opening June 15th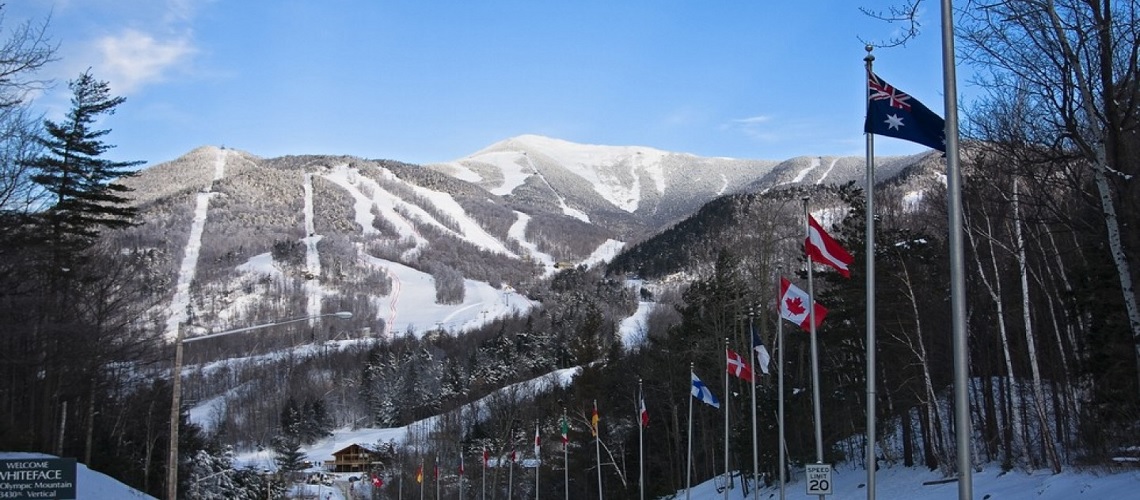 The Whiteface Mountain Bike Park opens Saturday, June 15, for its 24th consecutive year. Whiteface is one of the oldest lift serviced mountain bike parks in the East and has trails from expert natural single track, to beginner mountain cruisers plus a variety of features, jumps, and bumps.
The High Peaks Cyclery (HPC) crew, which has been running the park for the past 14 summer seasons, is excited to be returning again this summer. Long time riders and operators Downhill Mike and Elias Ingraham greet riders at the base and help guests throughout the day with gear choices, bike repairs, and basic riding expertise. There is a full service shop right at the mountain complete with rental gear for everyone. Ingraham's' mom is also a staple figure for Whiteface mountain biking and operates the shuttle that brings riders mid-way up the mountain to access some of the beginner and intermediate terrain.
From the summit of Little Whiteface, which you reach via a stunningly beautiful ride in the Cloudsplitter Gondola, trails are expert-only. Big bikes, helmets and full pads are the norm here. So are tight turns, big rocks and steep drops. Expect each run to take about 40 minutes.
After a day of mountain biking the Olympic mountain, stop into the resort's Cloudspin Bar & Grill. Open from 9:30 a.m.- 5 p.m., guests will enjoy a full service bar and beverages and menu items that include award winning wings, salads, wraps, burgers and more. Visitors will also enjoy live music on the bar & grill's outside deck on July 27 and August 24.
Whether you are looking for lodging, camping, riding or just relaxing the choices in and around Wilmington and Lake Placid are plentiful. Other activities in the area include cross-country mountain biking, road cycling, fine dining, golfing, canoeing, kayaking, horseback riding, cliff-diving, hiking, climbing, shopping, hanging out on a lake doing nothing and everything in-between.
For more information about Whiteface Mountain Bike Park visit https://www.whiteface.com/activities/downhill-mountain-biking, or www.downhillmike.com.
Share This Article