Strategic Cooperation Between China's Sina Sports And FIS Agreed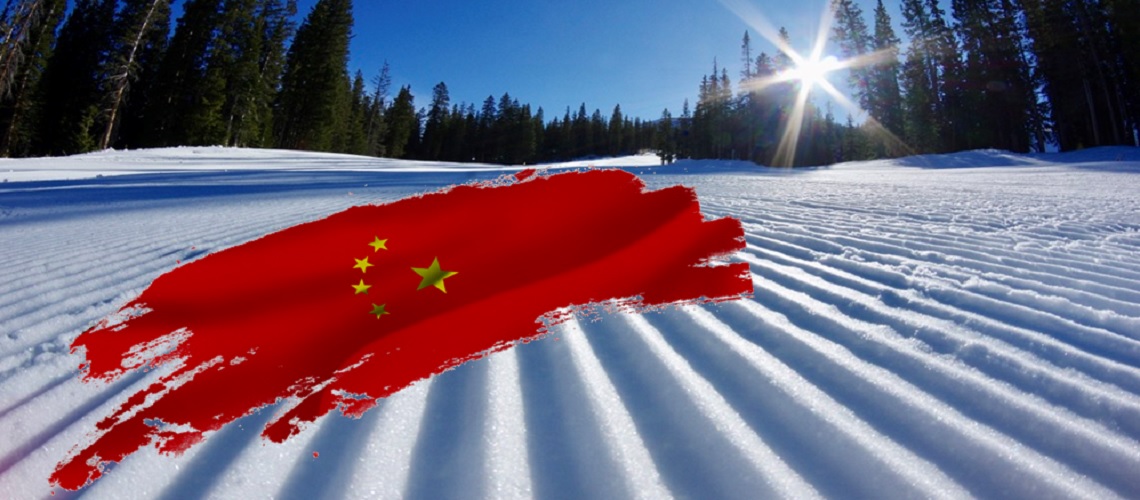 The International Ski Federation (FIS) and Sina Sports have entered into a strategic cooperation for the promotion of snow sports in China. Ahead of the Beijing 2022 IOC Coordination Commission visit, Gian Franco Kasper, FIS President and Sarah Lewis, Secretary General Secret Garden, Zhangjiaokousigned the Memorandum of Understanding (MoU) alongside Sam Li, Head of International Business Strategy for Sina Sports.
Sina Sports is the #1 destination for sports fans in China. Established in 1998, Sina Sports was the first ever online sports platform in China, offering fans a diversified platform to access the sports news and games they care about, including a website (sports.sina.com.cn), via mobile, and on the Sina Sports mobile app.
Since 2015, Sina Sports has expanded its business to creating its own offline sporting events including world's largest FIBA-certified Sina 3X3 Golden League basketball tournament, Sina 5X5 Golden League, the leading futsal tournament in China, and FIS alpine ski competition.
The MoU centres on three main aspects: the Sina Alpine Ski Cup mass participation skiing competition series in China which will be officially endorsed by FIS; the promotion of FIS's grass roots beginners programme Get Into Snow Sports China (GISS) and the installation of a FIS destination on Weibo, one of the biggest social media platforms in China, which will feature coverage of FIS events and promote FIS activities in China such as Get Into Snow Sports.
The Sina Alpine Ski Cup competition series was created and initiated two years ago by Sina Sports (find some impressions of last winter here). It has quickly become the largest mass participation ski event in China and will be the first such Alpine Skiing series to receive official FIS endorsement. The schedule for the upcoming season will quadruple the previous year's events to more than 100, including international stops and the organisation of the competitions will also be supported on site in China by the Chinese Ski Association who also has a close collaboration with Sina Sports as a main partner to promote snow sports.
FIS has recently established the Get Into Snow Sports (GISS)-China grass roots beginner courses, executed through its educational entity, FIS Academy. The Chinese Ski Association is a key partner of GISS-China, which complements their recreational and ski instructor programmes. As part of the strategic partnership between FIS and Sina Sports, the GISS-China programme and courses will also be promoted and activated with the Sina Alpine Ski Cup event.
As key element to further promote skiing and snow sports in China, particularly to familiarise the population before Beijing 2022, the Sina media platform Weibo will establish an "Official FIS Destination" in Chinese language as part of the strategic cooperation. The FIS media channels on Weibo will feature various coverage of FIS events and the channels will be promoted by Sina Sports alongside the Sina Alpine Ski Cup.
"We firmly believe that today's important Signing Ceremony for a Strategic Partnership between Sina Sports and FIS adds another important contribution to the promotion of skiing and snow sports in China which we enthusiastically welcome", Sarah Lewis said at the Signing Ceremony. Sina Sports has a tremendous media reach and a proven track record through the sports events that they have already developed with 3x3 basketball and futsal.
"Sina Sports is delighted to be entering into this cooperation with FIS and receiving the first-ever mass participation skiing event endorsement from FIS. We are proud to support FIS initiatives in China, including official competition events as well as the Get Into Snow Sports (GISS)-China program, in order to jointly promote winter sports in anticipation of the Beijing 2022 Winter Olympics", said Sam Li, Head of International Business Strategy for Sina Sports
Share This Article