Deer Valley Resort & Extell Development Company Agree To Continued Lease Terms Around Proposed Mayflower Resort Site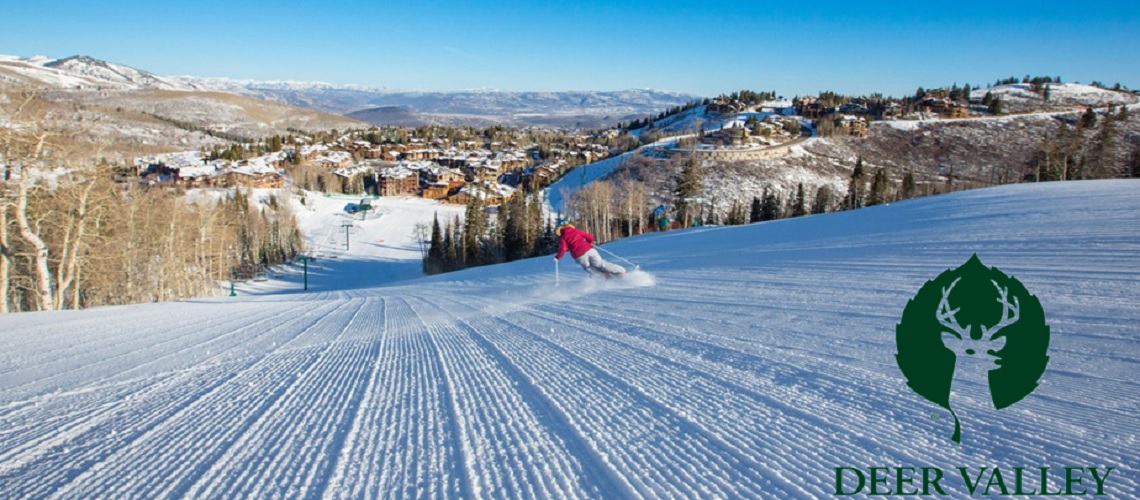 Deer Valley Resort Company, LLC, the owner and operator of the Deer Valley Resort, and affiliates of Extell Development Company, entered into a comprehensive restructuring of certain existing leasehold arrangements.
This land is part the location of the proposed Mayflower Ski area. Extell Development Company is building a new mountain resort located right next to Deer Valley Resort outside of Park City, Utah. Extell has purchased roughly 5,600 acres of private land in recent years, including the 2,300-acre Mayflower property where Mayflower Mountain Resort and Village will be built.

Mayflower Mountain Resort will consist of 1,498 residential units, allowing a mixture of houses, hotel rooms, and condominiums. Viewed as a second Deer Valley base area with shops, restaurants, and more, Mayflower Mountain Resort will be designed to be pedestrian friendly with many easy transit options.
The Resort Village planned in Mayflower Mountain Resort will have a five-star hotel and a four-star hotel as well as a ski beach, a promenade, an ice-skating rink, and trail development that could connect Deer Valley, Park City, the Deer Crest area of Deer Valley, and Wasatch Mountain State Park
Mayflower Mountain Resort also calls for an expansion of the Deer Valley skiing infrastructure. The resort says six new lifts are planned as part of the project, which is anticipated to expand the skiing terrain by approximately 900 acres with nearly two-thirds of the development land to be set aside as open space. The terrain is expected to include upward of 200 acres of runs with the remainder planned as glade skiing.
The build is anticipated to happen over at 15-40 year period, as improvements have already begun it's likely the first lift(s) will be installed next summer.
The restructuring included the entering into of a revised lease agreement from Extell to Deer Valley Resort with a lease term of 199 years, a realignment of the ownership of certain parcels adjoining Deer Valley Resort and the Extell owned property, a grant by Extell to Deer Valley Resort of easements for recreational activities and access roads, and the preservation by Extell of certain access rights to Deer Valley Resort.
"We are happy to continue our lease agreement and partnership with Extell regarding land use in the Mayflower area of Deer Valley," said Todd Shallan, President/COO of Deer Valley Resort. "The revised lease allows us to continue with resort operations for many years to come by extending our term and better defining existing boundaries."
Gary Barnett, chairman and founder of Extell remarked, "We are pleased to have entered into a long-term lease with Deer Valley, and we hope to have a long-term partnership with them as we develop the Mayflower land assemblage into one of the finest resort villages in the world."
"I know that the mountains are littered with developers who thought they were going to do something and nothing happened. I mean, nothing has really been done in the country in the last 30 years, since Beaver Creek, really. … It's so hard to do.
"I think once again, one of the important things for us was the ability to tap into tax increment financing," he said, referring to the fact that Wasatch County had designated the Mayflower Resort area as a place where Utah's Military Industrial Development Agency could build a recreation hotel, which returns some of the property tax generated from development to developers in exchange for reduced fees for military personnel.
"The fact that MIDA is there, supporting it and helping speed up the process, was a very necessary component for me to get involved. I would not have gotten involved otherwise," Barnett said.
"The fact that we're on the same mountain as Deer Valley, that's a good starting point," he said. "And the fact that we've done a long term lease with them also helps. But certainly those things convinced me to go ahead and take this gamble. And it's still a gamble. But it would have been suicide without this (Military Industrial Development Agency). I think with this, I think we have got a good chance of pulling it off.
"I'm optimistic about it, and I think it's very exciting. But I've not done it before. … We have a great team. We have great, great consultants, we've got … really very good people on everything. If anyone can pull it off, they can."
"There is no other resort of this scale, maybe around the world, that I know of that is 35 minutes from a major, international airport," he said. "It's going to have access to everywhere. … That's the No. 1 thing Utah has going for it is this access. And we have straight highway, no traffic lights. … So we've got everything in our favor to get this thing done."
"We love the idea, and we'd love to be involved in it," he said. "Anything we do would have to be coordinated with Deer Valley and the state of Utah, but we certainly love the idea of playing a very active role. We hope we get it in 2030."
Todd Shallan, President/COO of Deer Valley Resort commented they are happy to continue the lease agreement and partnership with Extell on land use in the Mayflower area Deer Valley and that the revised lease allows them to continue with resort operations by extending their term and better defining existing boundaries.
Share This Article