'Bible' Of the Sport Ski Racing Media Seeks New Ownership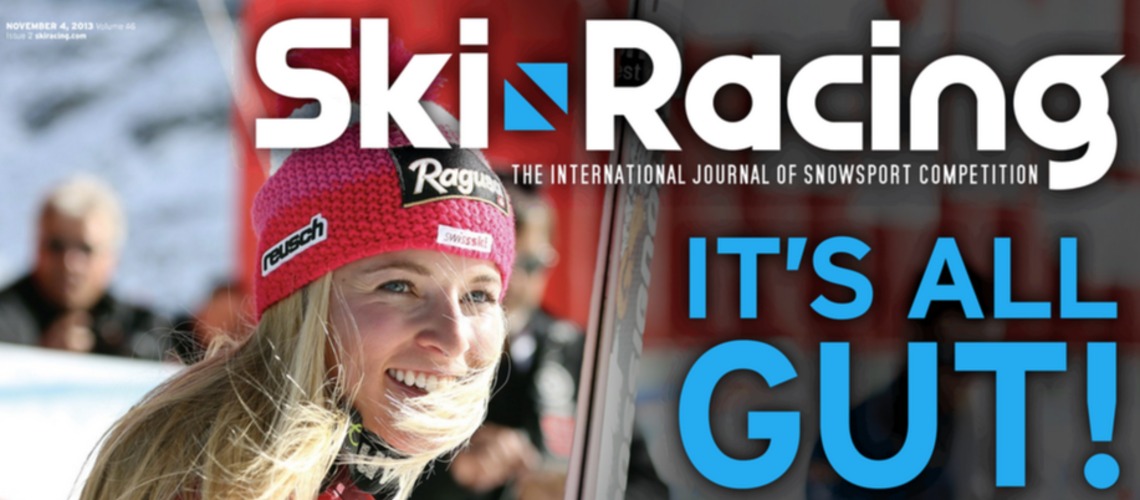 For 31 years, Ski Racing was owned and operated by Gary Black, Jr. Gary's wife, Heather, and his three daughters, Amanda, Serena, and Alexandra (Lexi) have also worked for Ski Racing in varying capacities throughout Gary's tenure at the helm. It was a family business. After his passing in 2016, the company was then managed by Heather with Amanda acting in an advisory capacity and under the careful leadership of Ski Racing's publisher, Claire Brown. It's a long legacy, but one from which the family has decided to move on.
Ski Racing seeks an enthusiastic and motivated leader to take on this great legacy that is a unique part of the global family of snow sport. SRM is the only English-speaking news source dedicated to the sport and it has provided the snow sport community with unique perspectives and comprehensive coverage from the junior level to the World Cup for 52 years.
Ski Racing Media is the leading international media company in alpine skiing, providing industry expertise, storytelling, and education. We are an independent community-supported media company that guides the community through informative writing, photography, and video.
For the last 50 years, Ski Racing Media has been the industry-leading, English-language news source for alpine skiing. Today, SRM has expanded its offerings in content creation for relevant brands, but holds onto its roots as a source of accurate, timely coverage of the sport. Our team consists of athletes, experts, and creative visionaries who take decades of experience in skiing coupled with expertise in current digital media trends to lead conversations, tell meaningful stories and investigate important issues.
As a community-supported media company, SRM keeps a pulse on the skiing community. We aim to showcase the sport from junior racing to the World Cup and to aid skiing's growth at the grassroots level.
SkiRacing.com and Ski Racing Productions. We span nearly all conceivable digital platforms with a branded website, mobile application, video outlets, and three integrated social media channels.
SkiRacing.com is our independent news division providing breaking news, in-depth analysis, and commentary on events and issues at all levels of the world of alpine ski racing. Once described as "the Bible of the sport" by Sports Illustrated, the editorial staff at SkiRacing.com has been an authoritative voice in the sport since its inception in 1968.
Ski Racing Productions partners with brands to tell their story through writing, video, and photography. Whether the content is distributed to Ski Racing Media's audience or used exclusively by the brand, the Ski Racing Media team can bring any brand's story to life.
They are hoping to find someone who shares the passion, loves the sport and will continue the legacy that has been built by a dedicated team.
Please contact either Heather Black (hblack@skiracing.com) or Claire Brown (cabbe@skiracing.com) for further information.
Share This Article