Are 2019 Debrief And 6th Coordination Group Meeting To Take Place In Cortina d'Ampezzo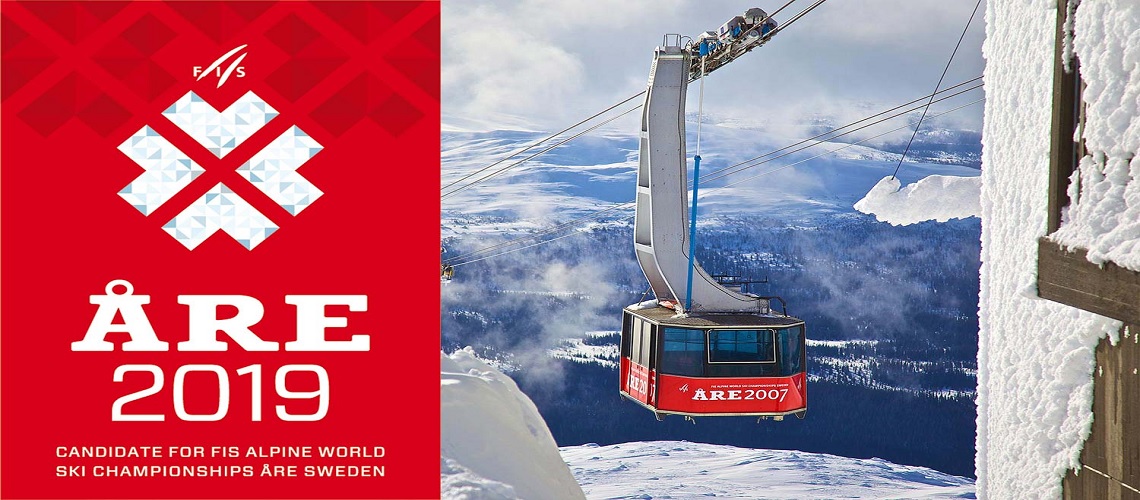 The official debrief for the FIS Alpine World Ski Championships 2019 in Åre (SWE) together with the sixth Coordination Group visit for the FIS Alpine World Ski Championships 2021 in Cortina d'Ampezzo has kicked off in the Italian resort.
A delegation from the Åre 2019 management will provide their evaluation report and with CEO Niklas Carlsson giving key transfer of knowledge feedback to their counterparts from the Cortina d'Ampezzo 2021 and Courchevel-Meribel 2023 Organising Committees. Additionally, technical and administrative staff from FIS led by Secretary General Sarah Lewis, representatives from the Italian Ski Association, FISI, led by Alpine skiing director Massimo Rinaldi and representatives of Infront Sports & Media led by Project Leader Stefan Krauss are present in Cortina d'Ampezzo for the next two days intensive programme.
The schedule includes an inspection of the finish area and site visit at the Rumerlo venue, which took place this afternoon. Tomorrow, Are 2019 takes centre stage presenting their wrap up and conclusions from this year's FIS Alpine World Championships passing on key learnings to the future Organising Committees. Tomorrow afternoon, Cortina 2021 will move into the spotlight, kicking off with a meeting on the WSC 2021 calendar tomorrow flowed by the full Cortina 2021 presentation on Friday morning, led by the Organising Committee CEO Valerio Giacobbi supported by the LOC management in all key function areas, together with the institutions from Cortina led by Mayor Gianpietro Ghedina, as well as authorities from the Veneto region.
"We anticipate a highly productive Debrief from the Åre 2019 FIS Alpine World Ski Championships through the open sharing of key learnings from all stakeholders with the Cortina 2021 Team thoroughly prepared for this opportunity to obtain more information from the Åre 2019 LOC, FIS and Infront."
Next week, the FIS Nordic World Ski Championships will have a similar programme with delegations from Seefeld 2019, Oberstdorf 2021 and Planica 2023 all descending on the Allgau Alps in Germany for the Final Debrief from Seefeld, in addition to the Coordination Group meeting for Oberstdorf 2021.
Share This Article